Small Sand Sieve, Mini Sand Sieve with Good Performance
Circular vibrating screen
:
High-quality vibrating screen is consisting of vibration source, sieve, screen, shock absorber and bottom care. The side board is made of high-quality steel plate; The side board is connected with beam and bottom by high-quality bolt or ring groove rivet, which is reasonable and durable. High-quality vibrating screen is a new kind of screening equipment, which is mainly used in metallurgy, mine, coal, electric power, chemical industry, especially in metallurgy industry.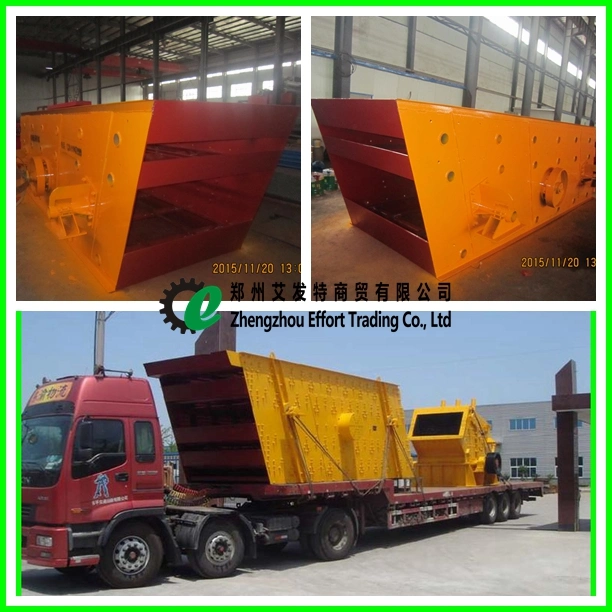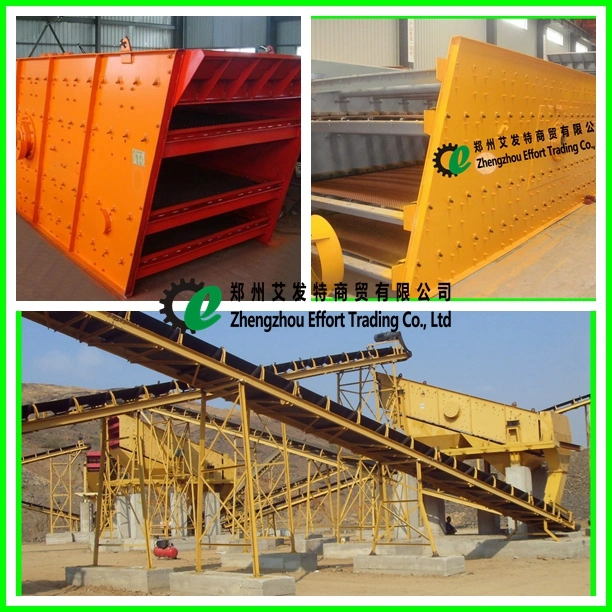 Circular vibrating screen working principle:
Circular vibrating screen uses electric exciter as vibrating source; the material will be thrown around the screen, at the same time doing forward sports, in order to achieve the screening purpose. Material from the feeder evenly enters into the machine's feeding inlet, with multilayer sieves to produce several of products and unqualified products on the screen or under the screen, then discharging from the outlet respectively. It can be used in the automatic production line.
Circular vibrating screen feature:
1. High vibrating force with unique eccentric structure. Adopt advanced construction, making the vibrating force powerful.
2. The beam and case of the screen are connected with high strength bolts without welding.
3. Simple structure, easy to repair.
4. Adopt tire coupling and soft connection makes operation smooth.
5. High efficiency, easy maintenance, sturdy and durable.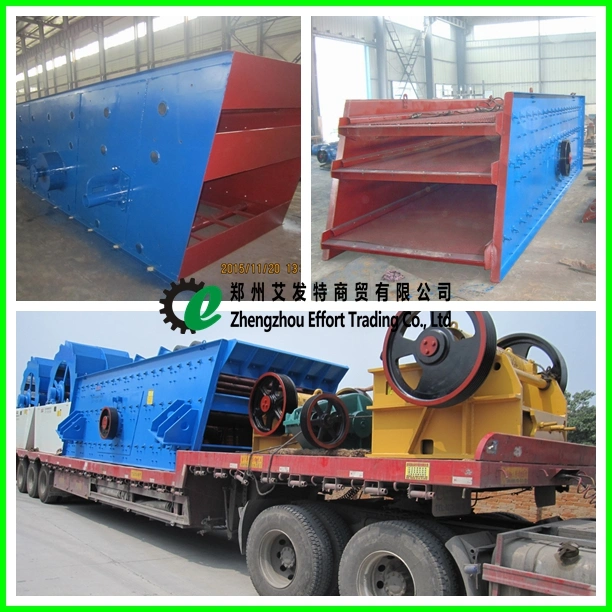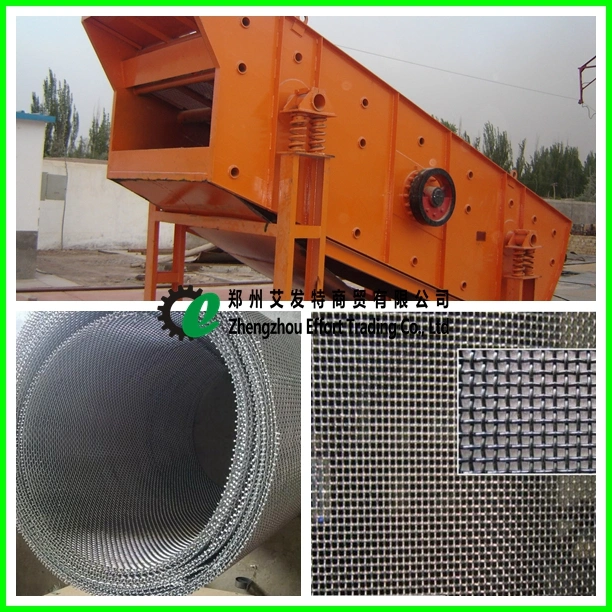 Technical Data:
| | | | | | | | | | | | | |
| --- | --- | --- | --- | --- | --- | --- | --- | --- | --- | --- | --- | --- |
| Model | Sieve layer | Sieve area (m2) | Mesh size (mm) | Max feeding size (mm) | Capacity (m3/h) | Vibrating Power (r/min) | Duble amplitude (mm) | Motor power (kw) | Sieve obliquity (o) | Sieve spec. (mm) | Total weight (kg) | Dimensions (L*W*H)(mm) |
| 2YK1225 | 2 | 6 | 4-50 | 400 | 8-60 | 800-970 | 8 | 5.5 | 20 | 1200*2500 | 3500 | 2930*1860*870 |
| 3YK1225 | 3 | 9 | 4-50 | 400 | 10-70 | 800-970 | 8 | 5.5 | 20 | 1200*2500 | 3850 | 3070*1860*1210 |
| 2YK1230 | 2 | 7.2 | 4-50 | 400 | 12-78 | 800-970 | 8 | 7.5 | 20 | 1200*3000 | 4200 | 3430*1860*870 |
| 3YK1230 | 3 | 10.8 | 4-50 | 400 | 13-80 | 800-970 | 8 | 7.5 | 20 | 1200*3700 | 4600 | 3570*1860*1210 |
| 2YK1237 | 2 | 8.88 | 4-50 | 400 | 15-86 | 800-970 | 8 | 7.5 | 20 | 1200*3700 | 4600 | 4050*1860*870 |
| 3YK1237 | 3 | 13.22 | 4-50 | 400 | 16-90 | 800-970 | 8 | 7.5 | 20 | 1500*3500 | 5200 | 4270*1860*1210 |
| 2YK1535 | 2 | 10.5 | 5-50 | 400 | 20-125 | 800-970 | 8 | 11 | 20 | 1500*3500 | 5890 | 4120*2210*1230 |
| 3YK1535 | 3 | 15.75 | 5-50 | 400 | 21-125 | 800-970 | 8 | 11 | 20 | 1500*3500 | 6700 | 4360*2210*1610 |
| 2YK1545 | 2 | 13.5 | 5-50 | 400 | 22-150 | 800-970 | 8 | 15 | 20 | 1500*4500 | 6330 | 5120*2210*1230 |
| 3YK1545 | 3 | 20.25 | 5-50 | 400 | 22-150 | 800-970 | 8 | 15 | 20 | 1500*4500 | 6800 | 5360*2210*1610 |
| 4YK1545 | 4 | 27 | 5-50 | 400 | 22-155 | 800-970 | 8 | 18.5 | 20 | 1500*4500 | 7800 | 5930*2210*2060 |
| 2YK1548 | 2 | 14.4 | 5-50 | 400 | 22.5-162 | 800-970 | 8 | 15 | 20 | 1500*4800 | 6980 | 5420*2210*1230 |
| 3YK1548 | 3 | 21.6 | 5-50 | 400 | 22.5-162 | 800-970 | 11 | 15 | 20 | 1500*4800 | 7700 | 5660*2210*1610 |