2 Decks powder grading Circular ultrasonic Vibrating Screen sieve Machine
Jubao B series round vibrating sifter sieve classifier suitable for sieving and filtering of particles,high precision powder,mucus and so on. Our Vibration Sifter Sieve Classifier can meet your filtering, grading and removing impurities needs.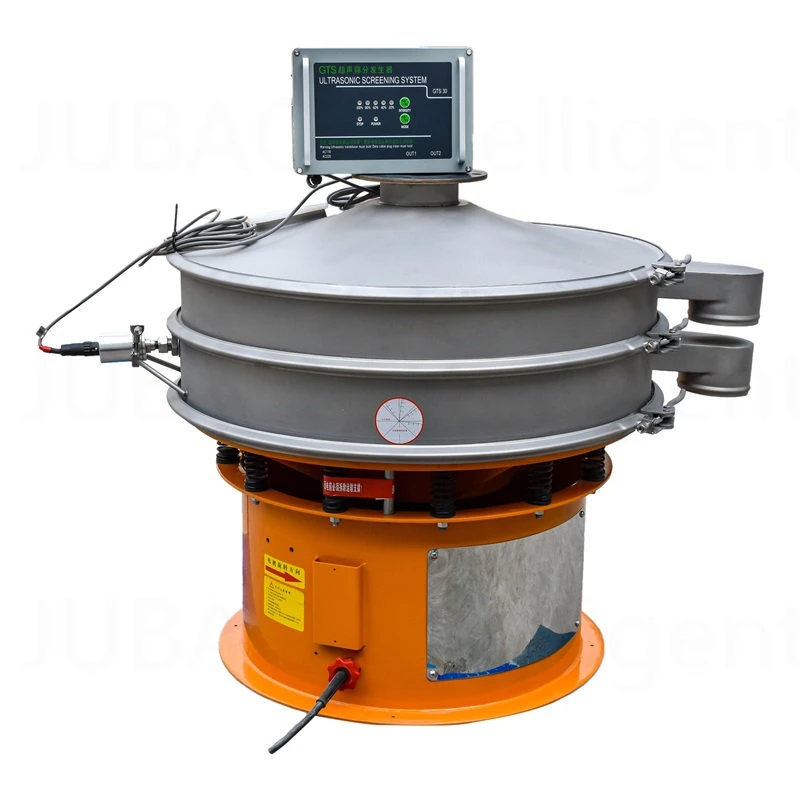 Tip:we accept any reasonable customization.
For example, color, size, material, layers,net cleaning device or whether to add observation holes and
so on.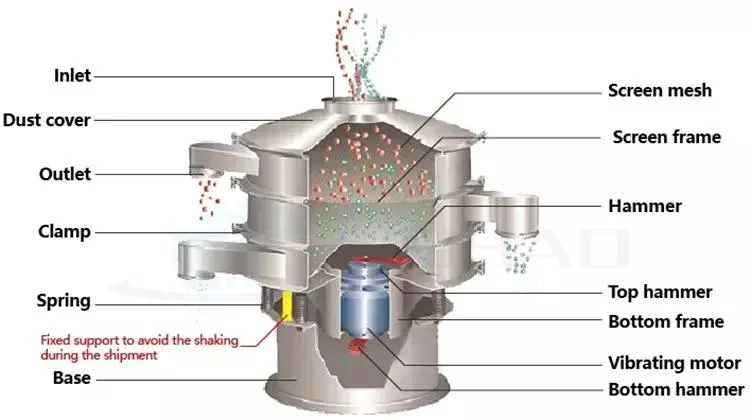 Working Principle
By means of the upper and lower hammer mounted on the vibration motor, the vibro sieve can turn the rotary motion force of the motor into three- dimensional motion (horizontal, vertical, inclined). Then this motion will be delivered to the screen surface. Thus, the vibrating sieve machine realizes the purpose of sieving.
Our workers have many years experience in these machine.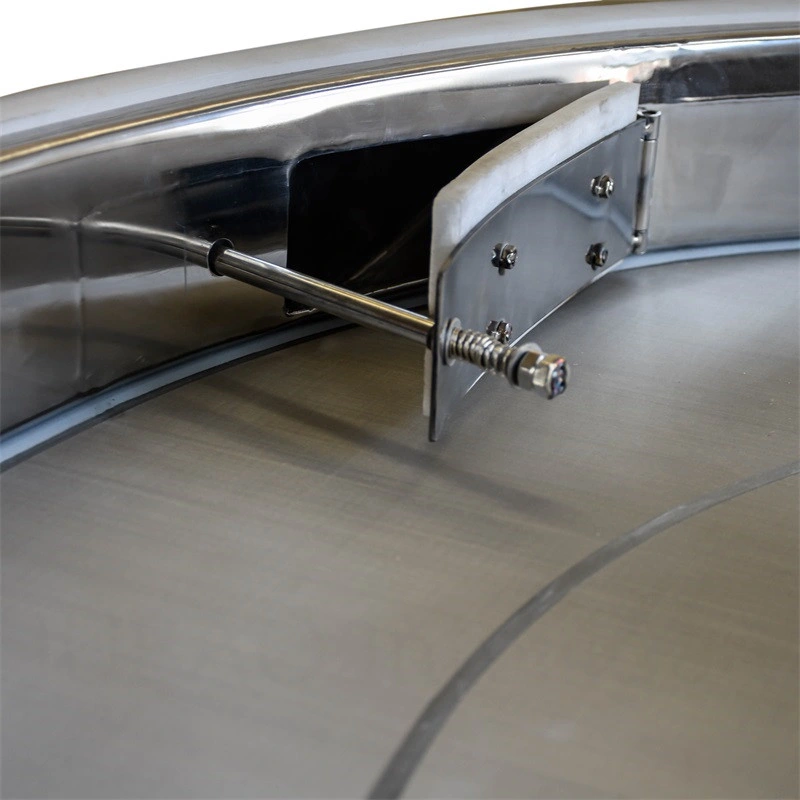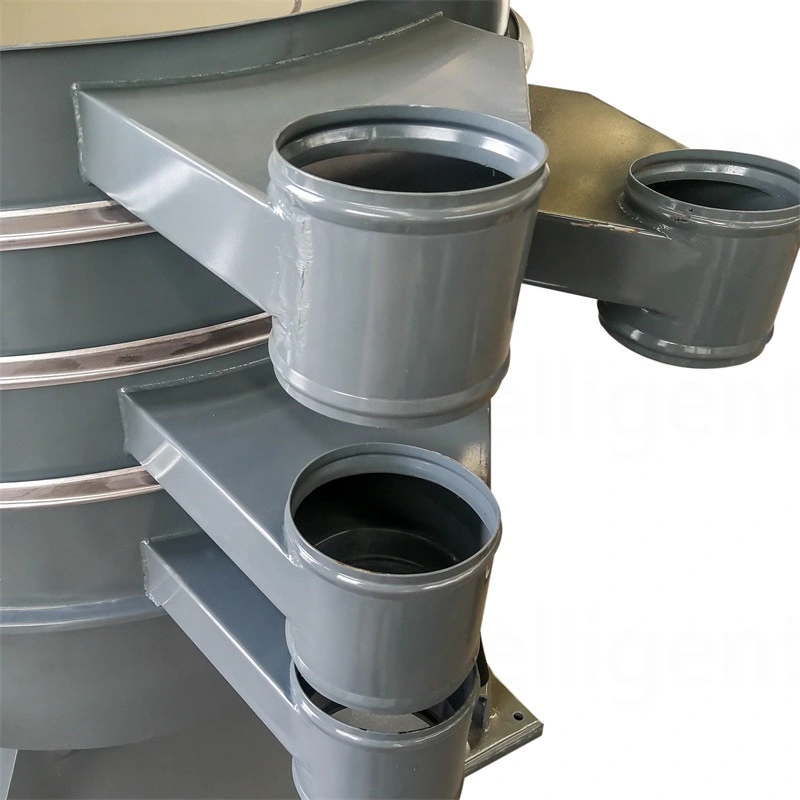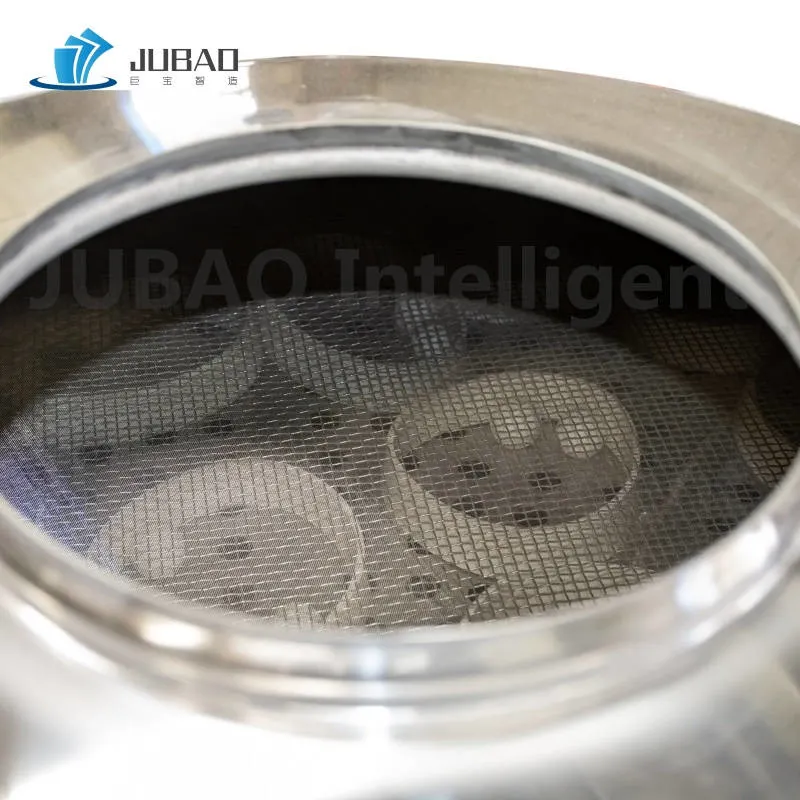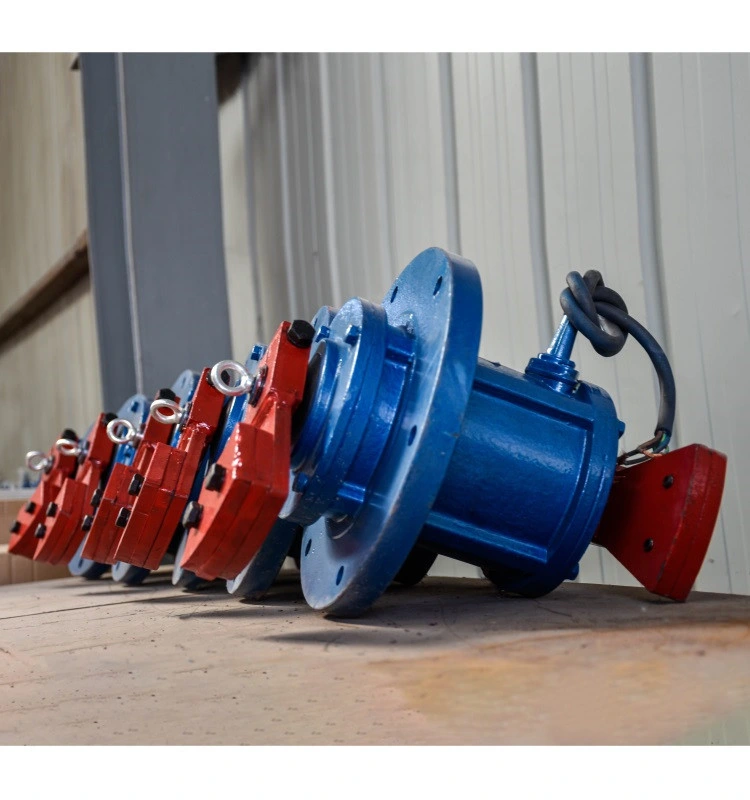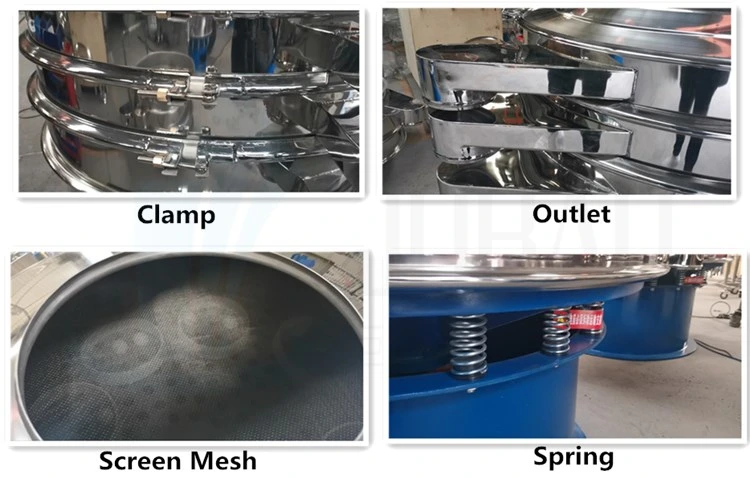 Application:
Food industry: can be used for processing starch powder, sugar powder, sale, rice flour, milk powder, soybean mile, sauce, fruit juice, condiment, and so on.
Chemical industry: widely used for handling resin powder, paint, industrial chemicals, detergent powder, cosmetics, Chinese medicine powder.
Metallurgy industry: can sift aluminum powder, lead powder, copper powder, alloy metal powder, electrode powder, manganese dioxide powder, electrolytic copper powder, abrasive powder, High-temperature resistant material, kaolin, limestone, dolomite, alumina, calcium carbonate, quartz sand and so on.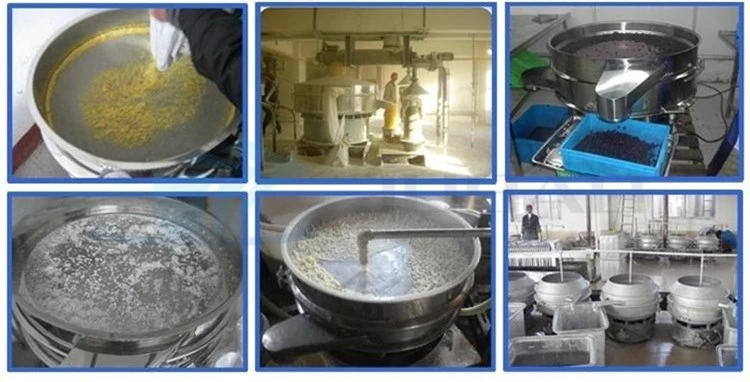 Our Related products:
Tumbler vibrating screen
Gyrotary screen
Test sieve shaker machine
Linear vibrating screen
Mixer equipment
Vacuum convetor machine
Screw conveyor machine
Dewatering machine
Model
Diameter (INCH)
Sieving area (M2)
Screen mesh
Layer

Motor Powder(kw)

B-16

16

0.0907

2-500

1-5

0.18

B-24

24

0.2289

0.25

B-30

30

0.4183

0.55

B-40

40

0.6359

1.1

B-48

48

0.9400

1.1

B-60

60

1.5386

1.5

B-72

72

2.2687

4

Support customization
1>Jubao B series vibrating screen are suitable for any processing industry,various material separation range:powder or particle,wet or dry,heavy or light,coarse or fine,hot or cold and so on.
2>Our vibrating screen size range-available from 400mm-2000mm, mesh size can reach 500mesh(0.028mm).
3>Jubao B series settings are energy-saving, environmental friendly and do not pollute the environment.
4>Quickly screen changes-Quickly release device is provided to replace the screen within 5 minutes.
5>Automatic screen cleaning system keep the screen openings clean and maintain a good efficiency.
6>Customized order- Our rotary vibrating screen can be customized according to the customer's demand.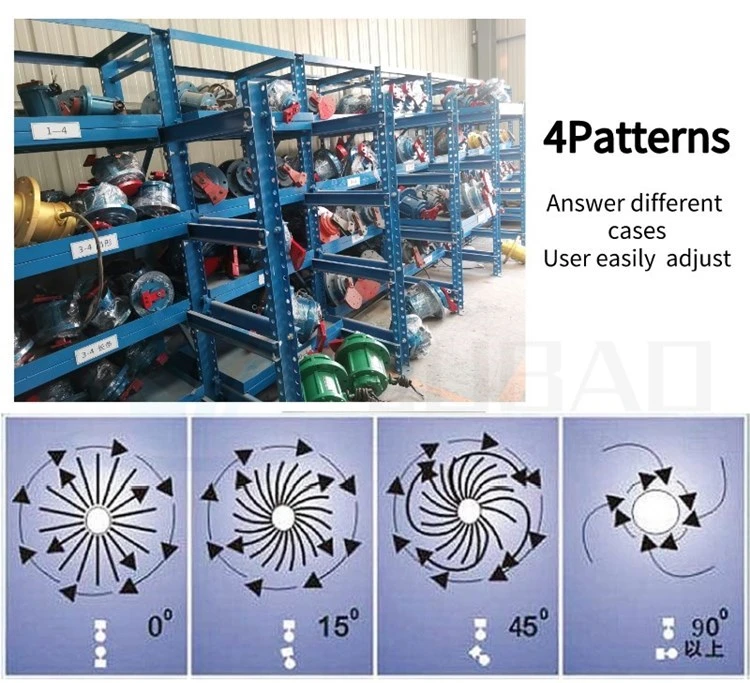 Basic service
1.Sample material can be free analysis and test in laboratory.
2.24 hours a week online & quick response within 1 hour.
3.Booking hotel and tickets for customers and Free transportation & meals during visit our factory.
4. Standard equipment can deliver within 3-5 working days and delivery time guaranteed.
Customized services
1.Professional R&D team to develop customize as you requirements.
2.Help high-end customers and dealer to develop the local market
3.All packing, shipping and labels can customize as per your requirements.
After-sale services
After customers received the goods,if have any questions or quality problems, Our customer service Dept. will be always available for all kinds of service ways, such as video technical support, drawing guidance, field installation and commssion etc..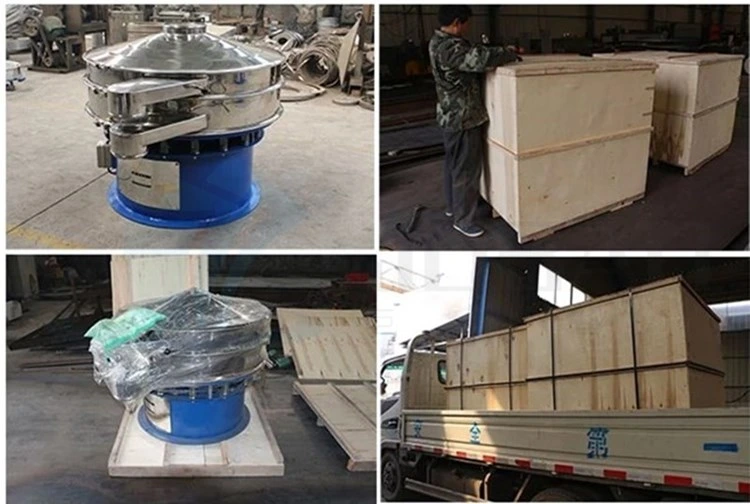 1>Standard export wooden case.
2>Fast delivery, within 3-5 working days after recieve payment.
Located in China's vibration screening industry base (Xinxiang city), Jubao Intelligent Manufacturing Co. has become a leading enterprise in screening industry after over 10 years' fast development. With a group of high-quality technological staff ,and advanced process and plentiful experience on mining equipment manufacture, the company integrate development, production, marketing and service in a whole, The company will insist on the service aim: "Quality First, Customer First, Credit First", and the spirit of sustainable innovation, service the buyers with higher cost performance products and thoughtful service!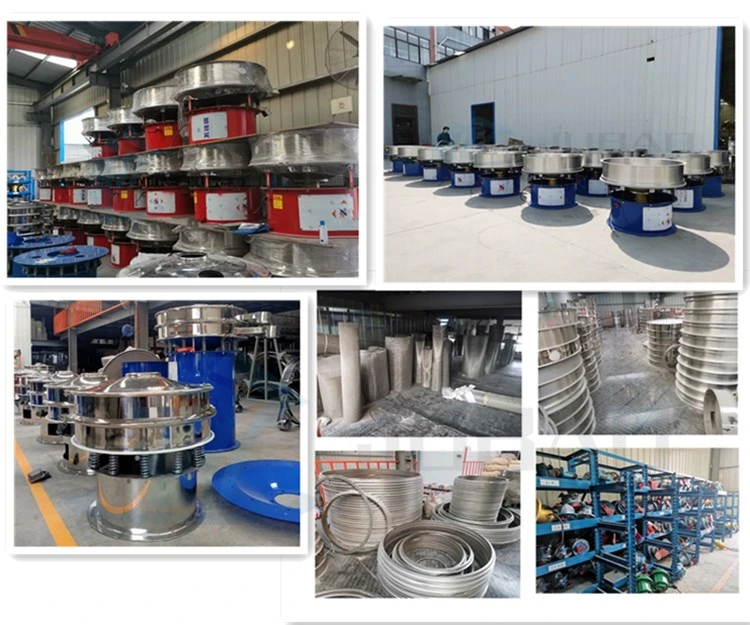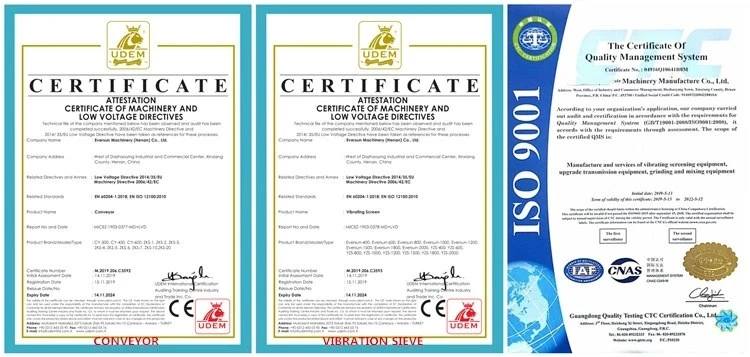 We have established an efficient product quality control system in accordance with ISO9001&CE Quality Control System standard.Each process comes with a detailed quality record, and only the qualified products will be subjected to further processing. Thus we can guarantee that all the vibrating screen machine, vibrator motor, vibrating feeder and conveyor system are up to client's requirements.
Q: How to find suitable model?
A:The proper selection of the vibrating separator depends on the material, number of layers, every mesh size, capacity, material
moisture, viscous and corrosive etc:

1>Name and feature of the raw material?
2>Aim of using: get rid of impurity, filtration, grading
3>Handling capacity: kg /h, L/h
4>The raw material size: (mesh or mm)
5>How many final materials you want, or how many layer you need?
6>Local power supply (voltage and frequency)
Note: You had better send us the relevant pictures about the details.