Dry Powder Linear Vibrating Sieve,Linear Vibration Sieve:

Application:

linear vibrating screen is suitable for any dry material screening from 0.74mm-5mm., the largest particle size is 10mm.It is widely used in chemical, food, plastics, pharmaceuticals, metallurgy, glass, building materials, food, fertilizers, abrasives, ceramics and other industries.

1)Chemical industry:resin pigment, medicine, grease, paint, palette, etc.

2)Abrasive material and ceramic industry:building sand, mica, alumina, abrasive, refractory material, slurry, etc.

3)Food industry:sugar, salt, alkali, gourmet powder, starch, milk powder, yeast powder, pollen, food additive, bean milk, juice, etc.

4)Paper-making industry:coated slurry, exhaust liquid, paper making liquid and waste water reclamation, etc.

5)Metallurgy and mining industry:quartz sand, ore, titanium oxide, zinc oxide, etc.

6)Mechanical industry:casting sand, powder metallurgy, electromagnetic material and metal powder, etc.
Working Principle:

linear vibration sieve is used as a source of vibration excitation by vibrating motor, so that the sieve material being thrown up and forward for linear motion ,in order to match reasonable sieve.There are several balls on the bottom of screen frame hit each other when vibrating, which can clear screen and avoid blocking effectively .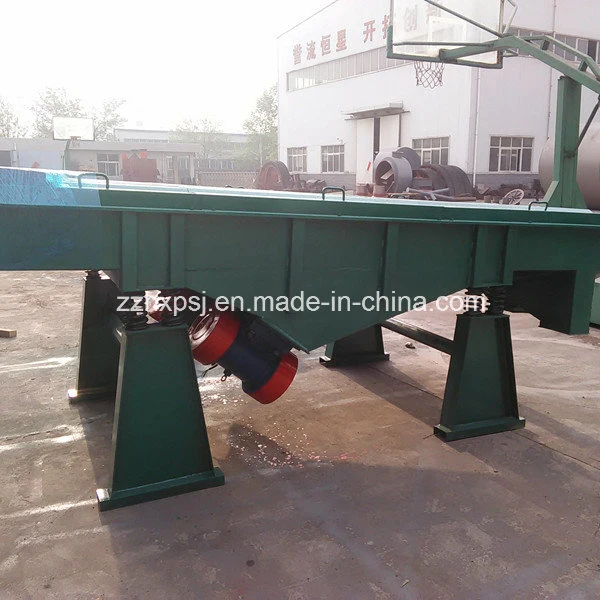 Linear Vibrating Screen Features:

1) Continuous production, single or multi-layer auto-classification filtering

2) Good sealing performance, no dust overflow.

3) Energy-saving and low noise with vibration motor.

4) Start fast and stop smoothly

5) Simple installation, easy operation and maintenance

6) High utilization rate of screen, large unit area, not easy to block, but easy replacement of screen.

7) High-precision screening reach to 96% or above, large processing capacity.

Linear Vibrating Screen Technical Parameters: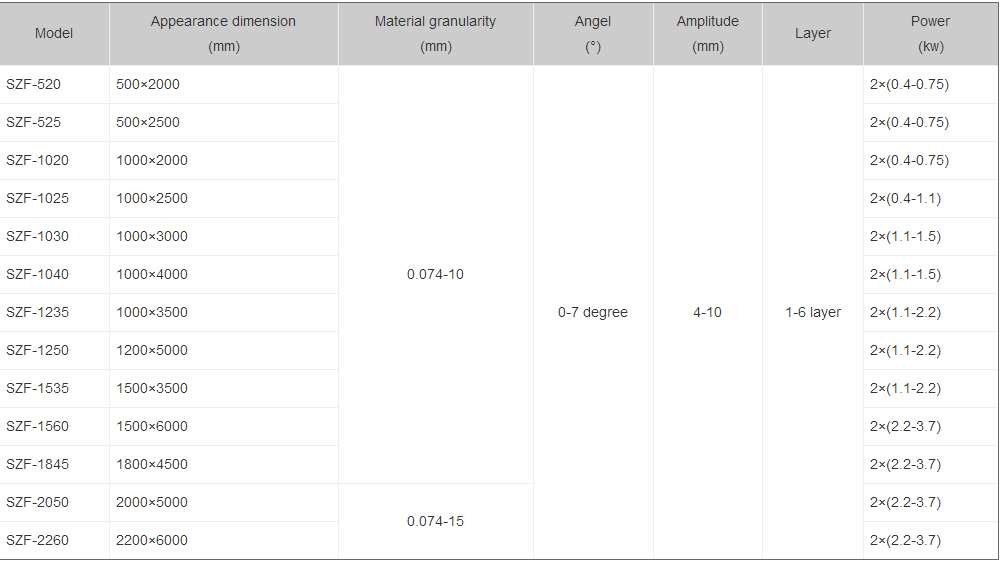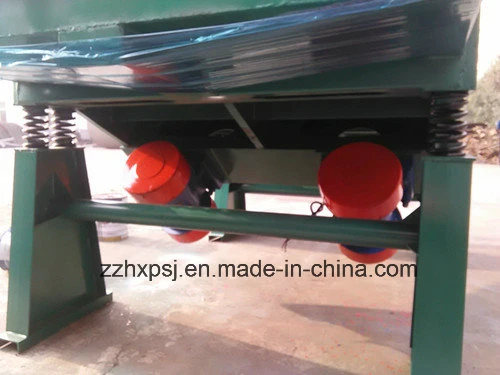 Contact: Ms Sara
Mobile Phone: 0086 137 8347 12727