INTRODUCTION


H
S Series Triaxial Elliptical Vibrating Screen adopts advanced vibrating screen technology, reaches international level. It occupies small space for horizontal installation, which makes it widely apply to metallurgy, construction, transportation industries. It is the most ideal equipment for mobile screening plants.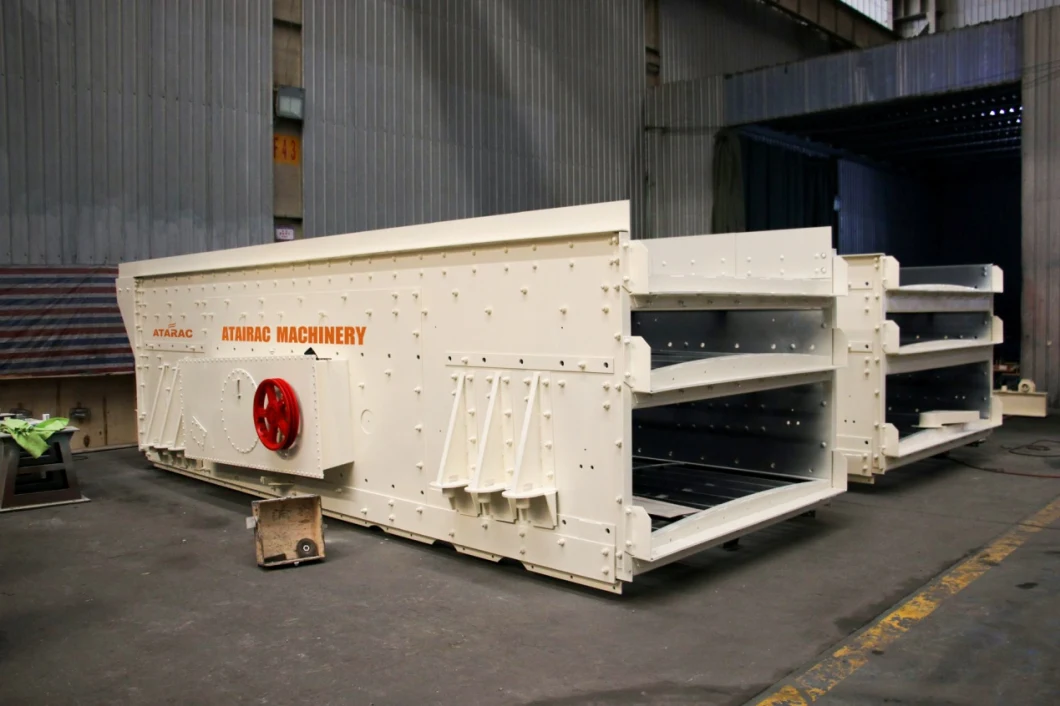 HS Series Triaxial Elliptical Vibrating Screen Features:
1.
High capacity, high screening efficiency;
2.
Moving track of the screening machine is elliptical, movement is stable, with low power consumption;
3.
Double amplitude (15-19mm), vibration direction angle (30°-60°), vibration frequency (645-875r/min) is adjustable, adjustment is convenient; materials screening is smooth, not easy to be plugged, blocked.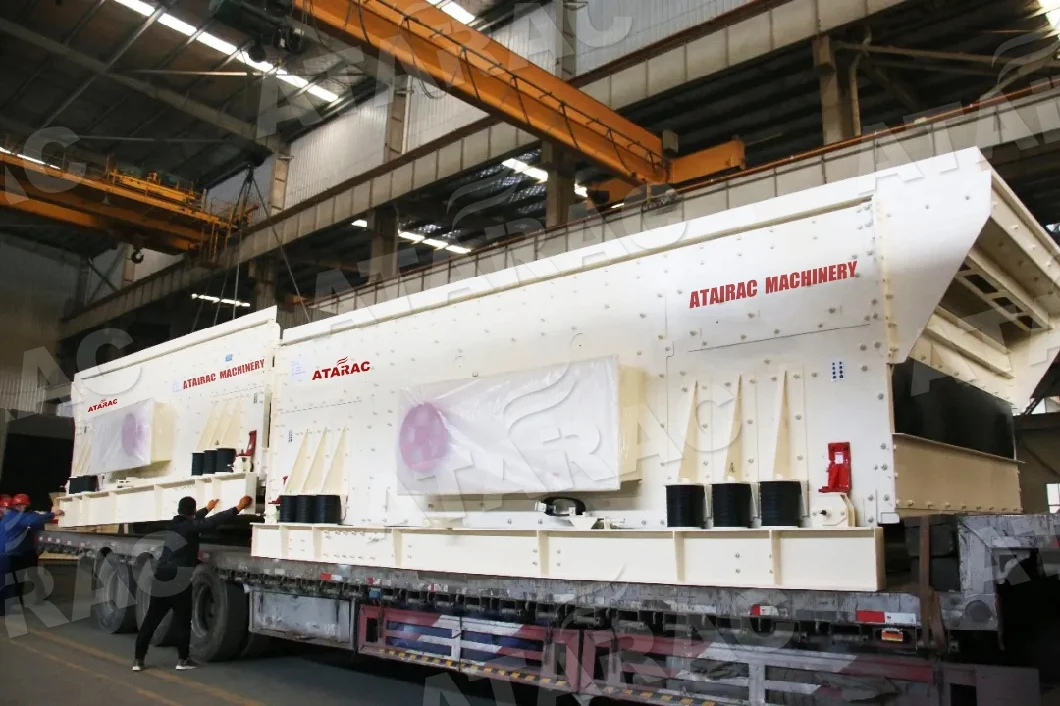 HS Series Triaxial Elliptical Vibrating Screen Advantages:
1.
Three axises drive can make the screen machine produce ideal elliptical movement, it possesses advantages of circular vibrating screen and linear vibrating screen, and the elliptical track and amplitude is adjustable, the vibrating track can be selected according to actual material, it possesses advantages for dealing with material hard for screening;
2.
Three axises drive compels synchronous vibration, which help the screen machine get stable working status, it is advantageous for processing large capacity screening;
3.
Three axises drive improves stress state of screen frame, alleviates load of single bearing, side plate has even force, decrease hard spot, improve stress conditions of screen frame, improve reliability and life of the screen machine, lay a theoretical foundation for upsizing of screen;
4.
Horizontal installation effectively decreases height of machine set, which can perfectly meet requirements of large and middle size mobile screen set;
5.
The bear shall be lubricated by thin oil, effectively decreases bear temperature,
increase
its life;
6.
With the same screening area, capacity of elliptical vibrating screen can increase 1.3-2 times.
HS Series Triaxial Elliptical Vibrating Screen Structure:
Composted of motor, rotation device, vibration exciter, screening box, rubble spring, under-bed, damper, etc.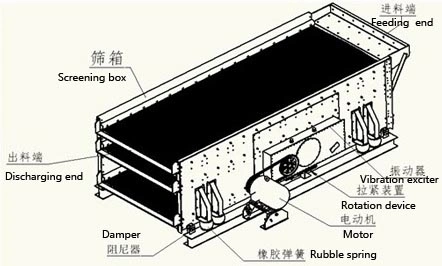 HS Series Triaxial Elliptical Vibrating Screen Principle:
Power is transferred through triangle belt to drive shaft of exciter, gear vibrator (speed ratio is 1), realize three axis rotate with the same speed, produce exciting force, be connected with bolt intensively, produce elliptical movement. The materials move speedily with the screening plant on the surface of the screen, quickly layered, through screen, forwarded, finally finish grading of materials.
Specification

Successful Cases
& Working Site
Our company has rich customer sources scattered across the globe, including some famous overseas companies, with which we have established long-term cooperative relationships, such as ROCKWOOL in Denmark, Altairac in France, Trimax in Singapore, EARTHTECHNICA in Japan, NIPPON STEEL & SUMITOMO METAL in Japan and DAELIM in Korea. We have also cooperated with some famous domestic companies, such as SINOHYDRO Group, CGGC and CITIC Group.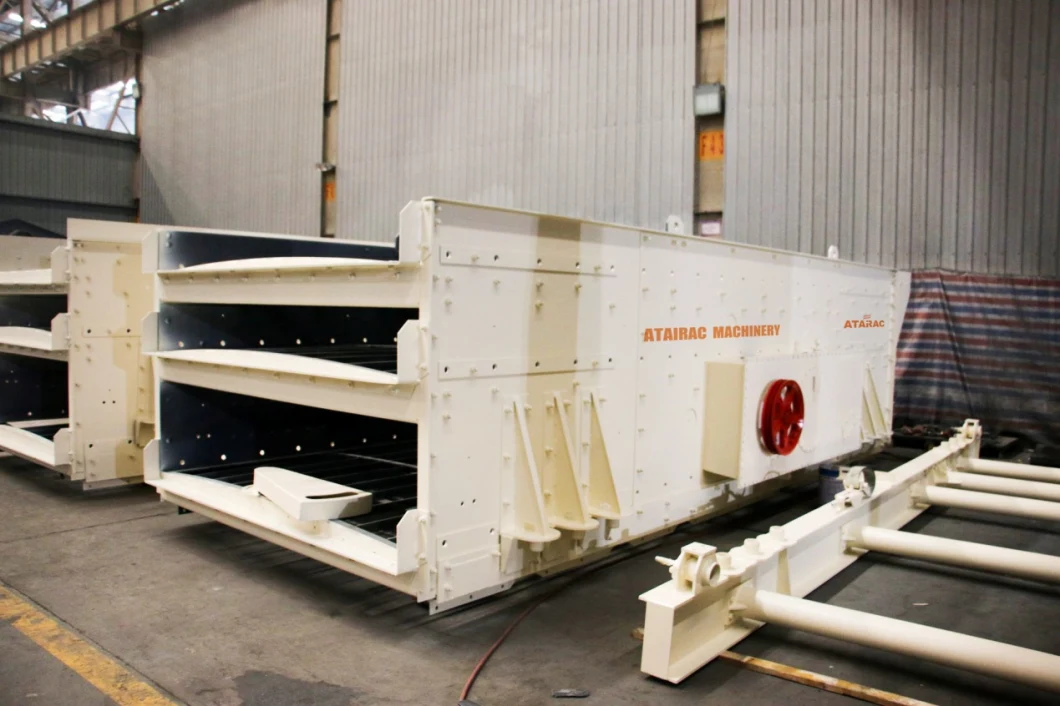 Company Profile
Atairac Engineered Products Inc China
is High-tech enterprise
which
specialized in the
R&D
,
manufacturing
, project planning and construction design, process design and system intelligence of various minerals and rocks for crushing, grinding, screening, feeding, conveying, environmental dust removal and other equipment.
Atairac
has a strong technical team, reliable production and processing equipment, efficient service construction team
. F
rom understanding to solving
the
customer needs,
Atairac
is committed to the combination of advanced, practical, efficient design concepts and reliable
performance
equipment
, to
p
rovide customers with integrated mobile
type
, intelligent module, cost-effective crushing and screening system
.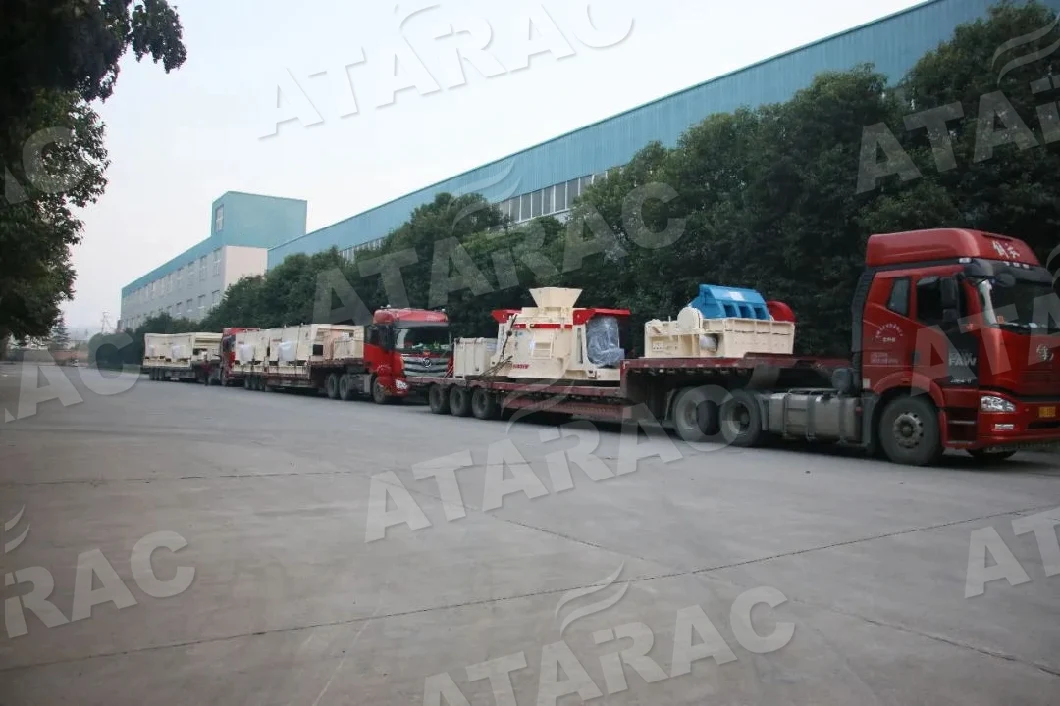 FAQ
1. Are you a trading company or a manufacturer in the mining industry?
We are a manufacturer as well as a trading company, manufacturing our products and trading them domestically and internationally.
2. What information should we offer you so as to get the accurate quotation?
In order to quote you the accurate price, you are requested to offer the following information:
(1) Material
(2) Capacity requirement (t/h)
(3) Input size of your material
(4) Output size of your material
3. What are the advantages of your products?
We have 55 patent technologies and 4 registered trademarks. We introduced the crushing technology from Japan in 2006 and the crushing technology from France. More importantly, we have received the ISO 9000 QMS certification and CE(EU)certification. We have established long-term cooperative relationships with many famous domestic and overseas enterprises.
4. Can you help us to design the production line?
Of course! As long as we know your requirements for the end products, our team of senior engineers will help you design the ideal production line, providing you with necessary technical support as the pre-sales service.