powders vibrating screen for chemical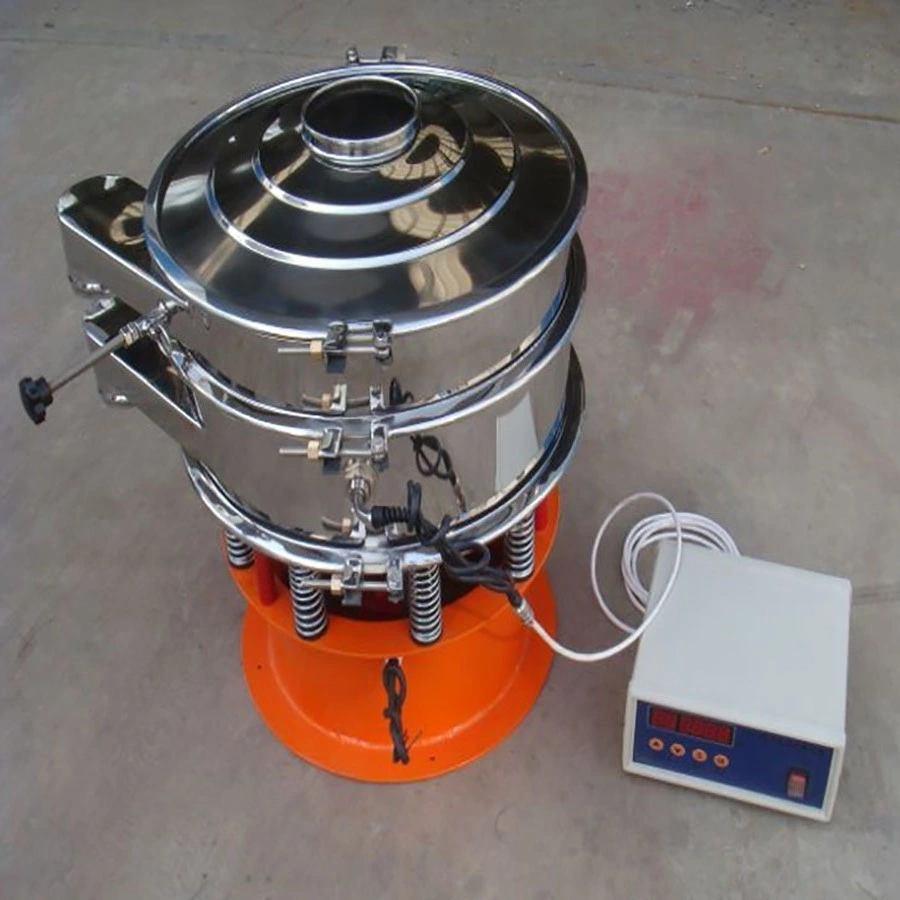 Introduction
Ultrasonic vibrating screen is the rotary vibration screen installed ultrasonic system and it is a high-precision ultra fine powder screening machine. It is consist of upper cover, screen frame with ultrasonic, base, vertical motor and ultrasonic generator etc. Diameter can be ranged from 400mm to 2000mm and with single or multiple screening layers.Ultrasonic vibration screen solve a series of screening problems, including adsorption, reunite, static, precision, density, light weight and other screening problems, which makes the separation of ultra fine powder easier.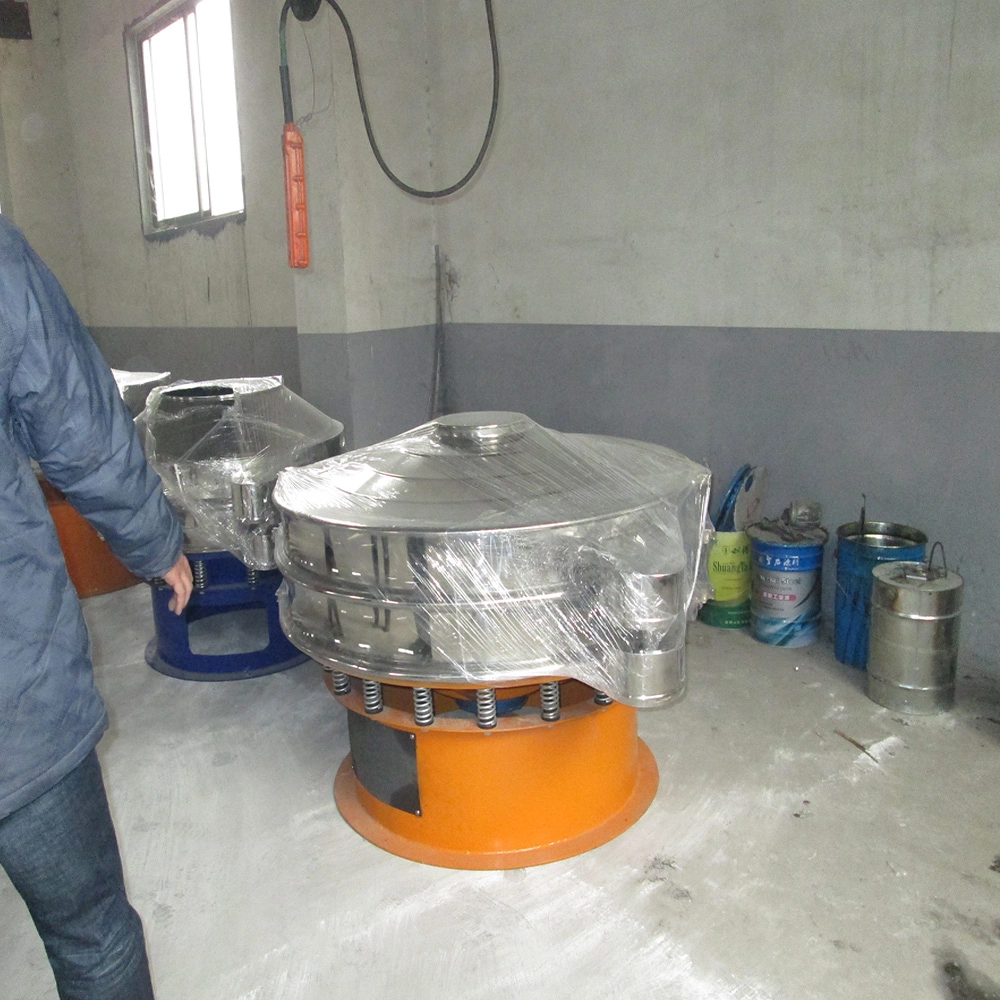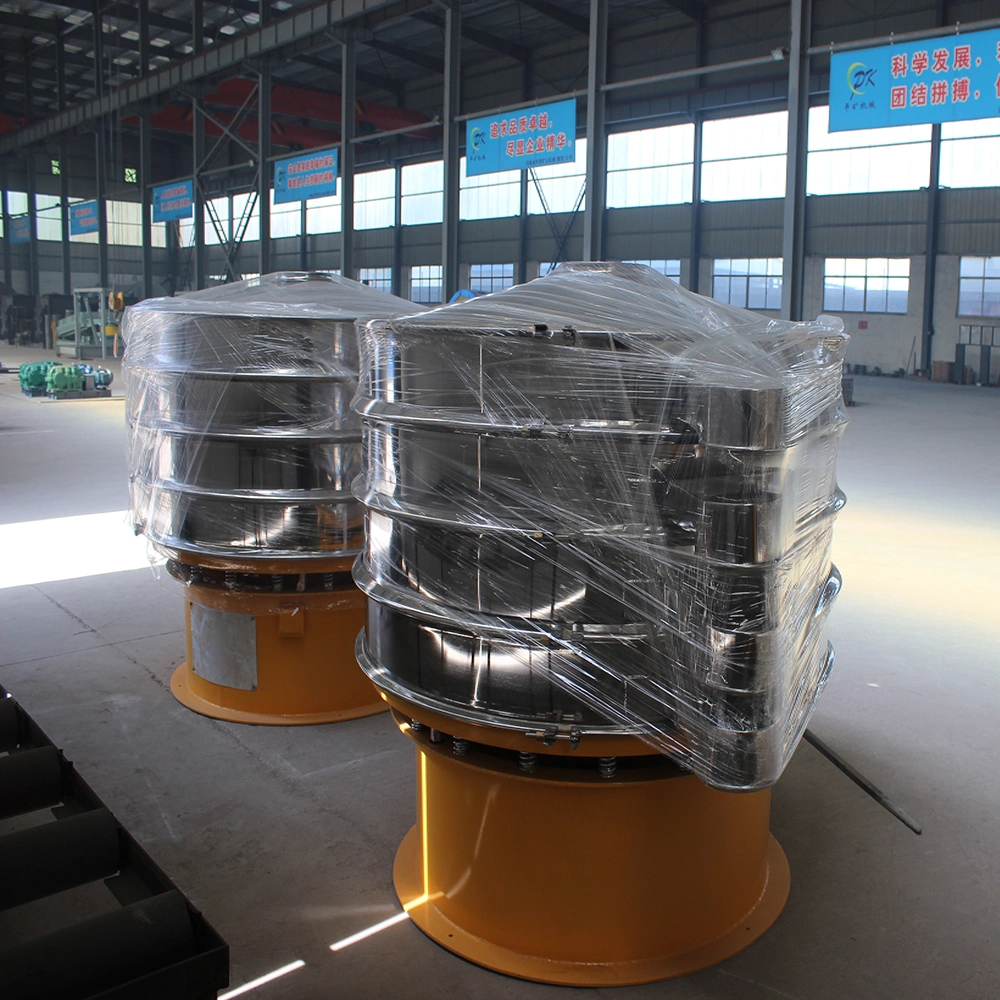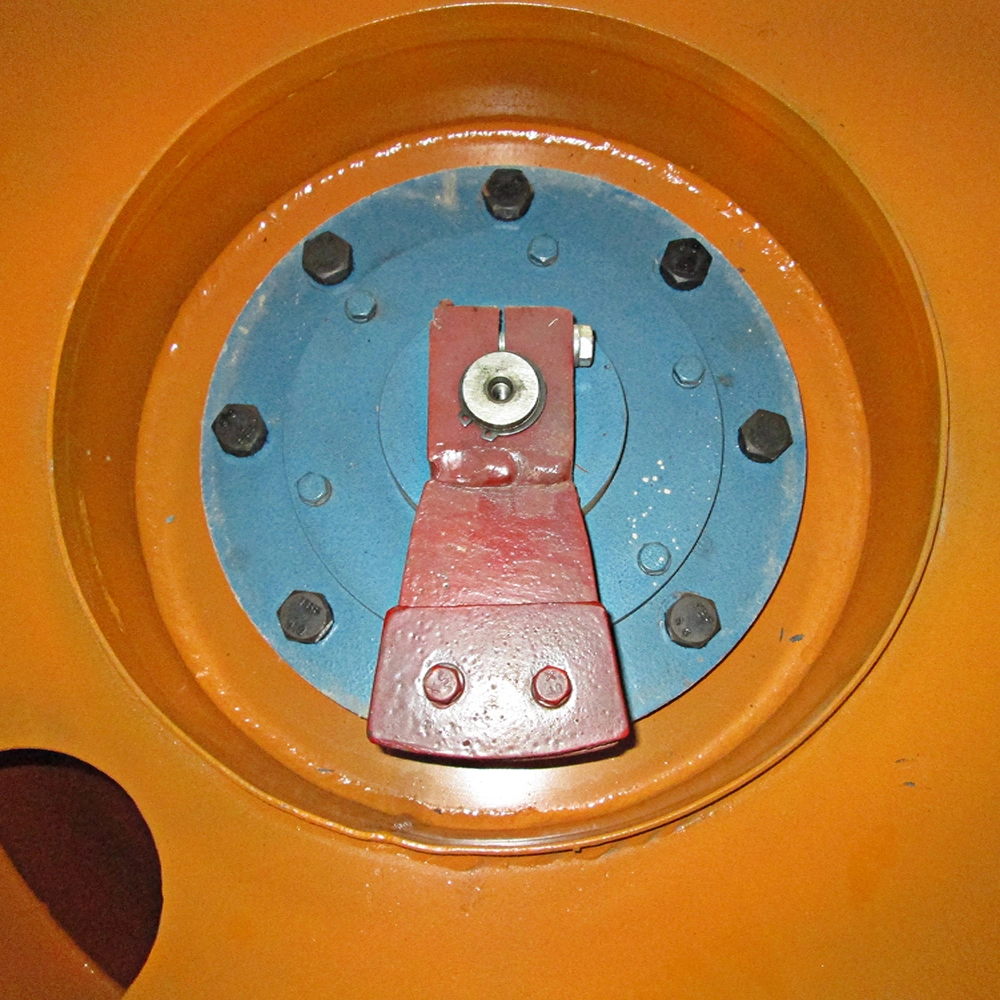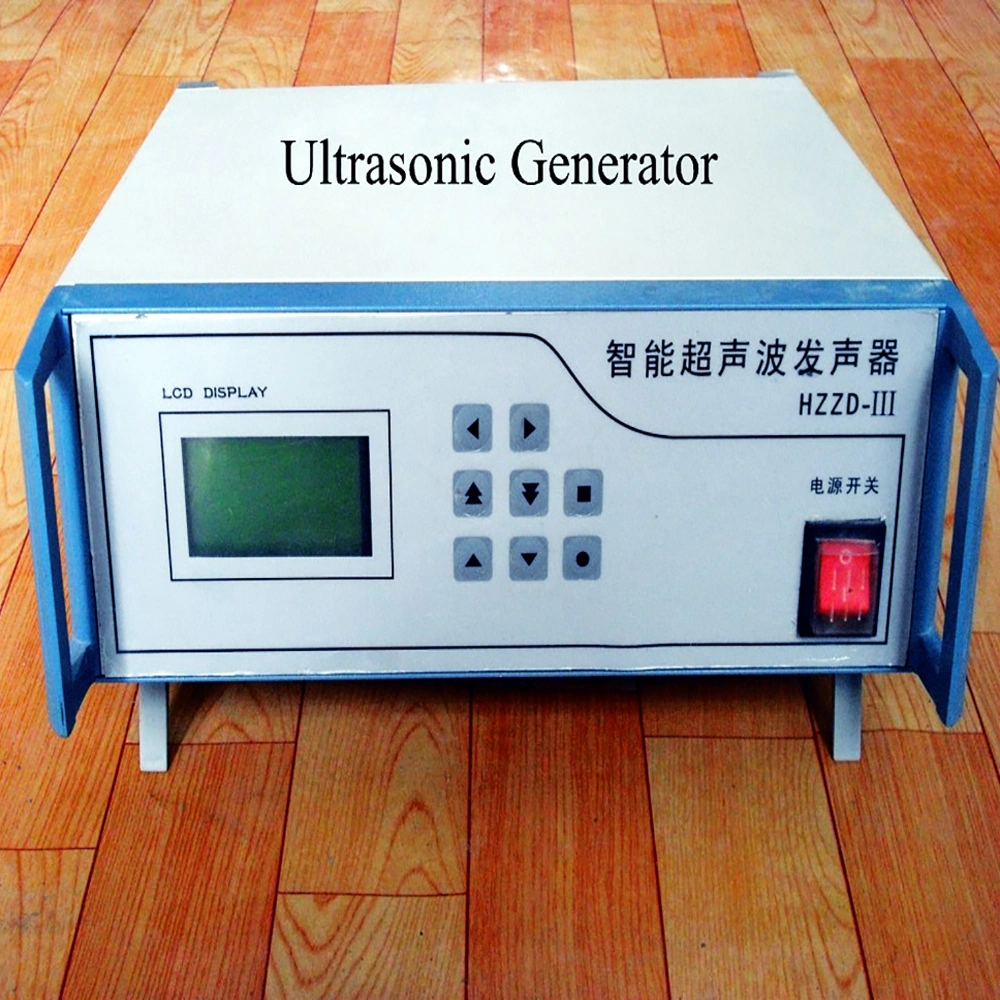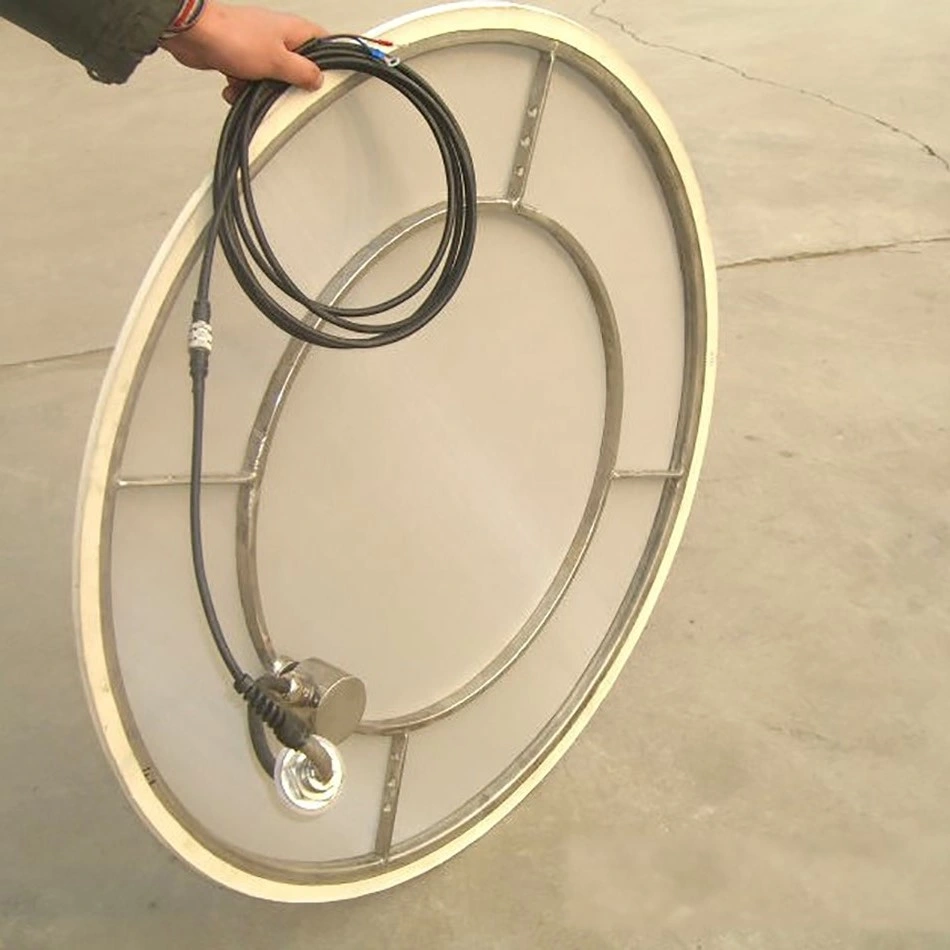 Working Principle
Ultrasonic vibrating screen can convert the 220V,50HZ or 110V,60HZ electric energy to 18KHZ high frequency electric energy, then, convert it to mechanical vibration of 18KHZ through ultrasonic generator and transmit to the screen mesh. The super-fine powder on the screen mesh will get greater ultrasonic acceleration and avoid a series of screen mesh blocking factors.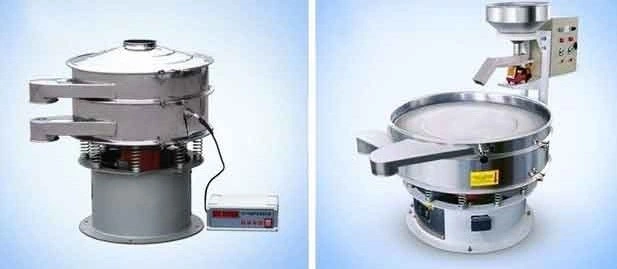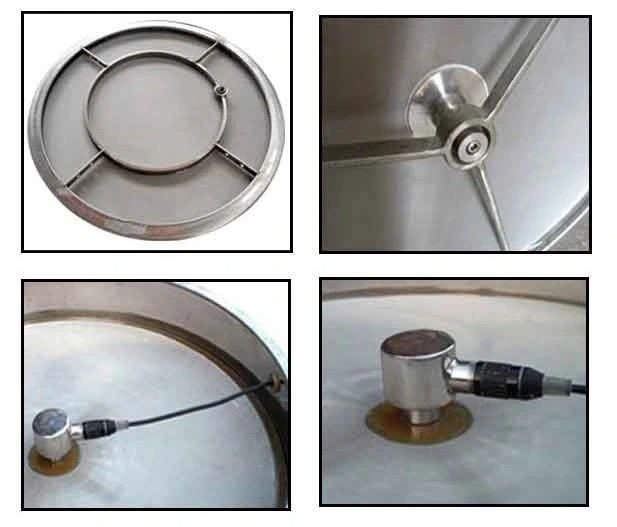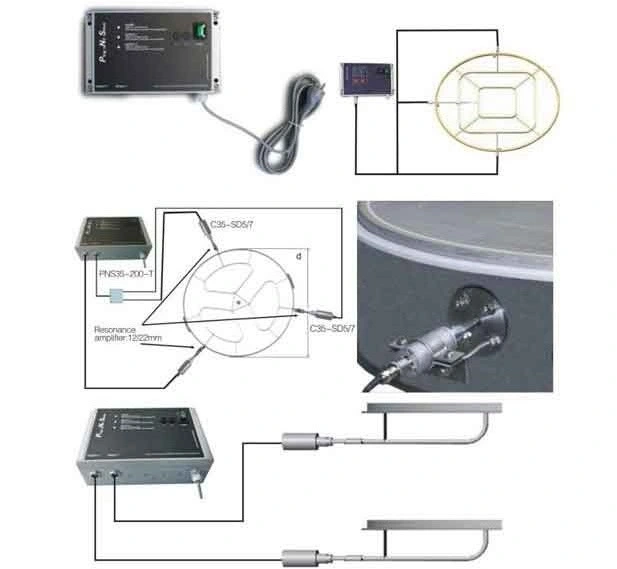 Advantages and Features
1.Prolonged mesh life by reducing screen overload and frequency of mesh cleaning.
2.More efficient sieving capacities which could ensure the quality of final product.
3.Screen surface could achieve maximum utilization, maximizing the productivity.
4.Easy to install and maintain.
5.More efficient reducing the blockages for mesh.
6.Without pollution to the material which produced by the bouncing ball.
7. Resolve adhesive material and reduce the oversize screening material.
8. One intelligent ultrasonic generator can applied for single or multiple layers.
Technical Parameters
Model

CZS-400

CZS-600

CZS-800

CZS-1000

CZS-1200

CZS-1500

Nominal Diameter(mm)

400

600

800

1000

1200

1500

Screen Diameter (mm)

340

530

720

900

1100

1400

Screen Surface Area (m2)

0.09

0.22

0.4

0.63

0.95

1.5

Feeding Size (mm)

<10

<10

<20

<20

<20

<20

Specification

2-325

No. of Layers

1-3

Frequency (rpm)

1500

1500

1500

1500

1500

1500

Power (kW)

0.18

0.25

0.55

0.75

1.1

1.5
Selection Conditions
| | |
| --- | --- |
| ♦Material to be processed: _____ | ♦Max. granule size of the feeding material: _____mm |
| ♦Handling capacity (Ps. It means the total | ♦Layer number: ______ |
| material capacity feeding from the inlet): _____t/h | ♦Mesh size of each layer: _____mm |
| ♦Bulk Density: _____t/m3 | ♦Particle distribution percentage:____________ |
| ♦Material temperature: _____ºC; | (please check the following example to help you |
| ♦water content:____% | understand it.Supposing the layer number is 2 |
| ♦Material is corrosive or not: ____ (Ps. Yes or No) | and the aperture size of each layer is 10mm and 5mm, |
| ♦Material is sticky or not: ____ (Ps. Yes or No) | then you will get 3 kinds of products: X,Y and Z. |
| ♦Working environment is indoor or outdoor: _____ | X≥10mm; 5mm≤ Y < 10mm; Z<5mm. |
| ♦Working environment temperature: ______ ºC | We want to confirm the following information: |
| ♦Upstream equipment (Ps. It means what kind of | 1)The percentage of X in the whole material:_____%; |
| equipment is used to feed the material): _____ | 2)The percentage of Y in the whole material:_____%; |
| ♦Downstream equipment (Ps. It means what kind of | 3)The percentage of Z in the whole material:_____%;) |
| equipment is used to discharge the material): _____ | ♦Working power supply: _____V ______HZ |
We mainly provide the following equipment
s
:
Vibrating Screen
Rotary vibrating screen
Ultrasonic vibrating screen
Gyratory screen
Trommel screen
Linear vibrating screen
Circular vibrating screen
Dewatering screen
Vibrating feeder

Belt Conveyor

Belt conveyor

Sidewall belt conveyor

Portable belt conveyor

Shuttle conveyor

Tripper

Bucket Elevator

Efficient bucket elevator

Belt bucket elevator

Ring chain bucket elevator

Plate chain bucket elevator

Cement bucket elevator

Silo bucket elevator

Screw Conveyor

U-type screw conveyor

Cement screw conveyor

Pipe screw conveyor

Scraper Conveyor

Horizontal scraper chain conveyor

Incline scraper chain conveyor

Grain scraper chain conveyor