Main parameters of electric vibrating machine:
1, set sieve specifications: 2M-2800M, etc., can be configured according to the needs

2, the screen Highth: 100MM-150MM

3, the use of voltage: 220 volts /50W, 110V/60H, 380V/50HZ

4, vibration frequency: 1150 times / min
Industries Applicable:
Food industry,chemical industry,metal,laboratory;Metallurgical Mining, pharmaceutical industry; abrasive metallurgical industry;ceramic industries.
Characteristics of vibrating screen:
1: This machine uses the special high performance bottom energy consumption vertical electric motor, to provide you with the exciting force, can continuously work for 24 hours continuously.
2: screening powder. High filtration efficiency, design exquisite and durable, any powder, all can be used, small size, does not occupy space, easy to move.
3: the screen is the tension and the network technology used in the industry of the tip, greatly improves the effective area of the screen, with a special screening of high precision, the yield has been increased further.
4: the use of vertical vibration motor, no mechanical transmission, so that the excitation force transmission process without loss, effectively passed to the screen surface, for faster and more convenient, only a few seconds.
5: the application of a wide range of thermosetting powder coatings, plastic powder, epoxy powder, food, beverage, pharmaceutical,chemical, plastics, abrasives, ceramics, paper, nano materials industries classification, screening, in addition to the ideal equipment miscellaneous, mixing, filtering, and solid-liquid separation etc..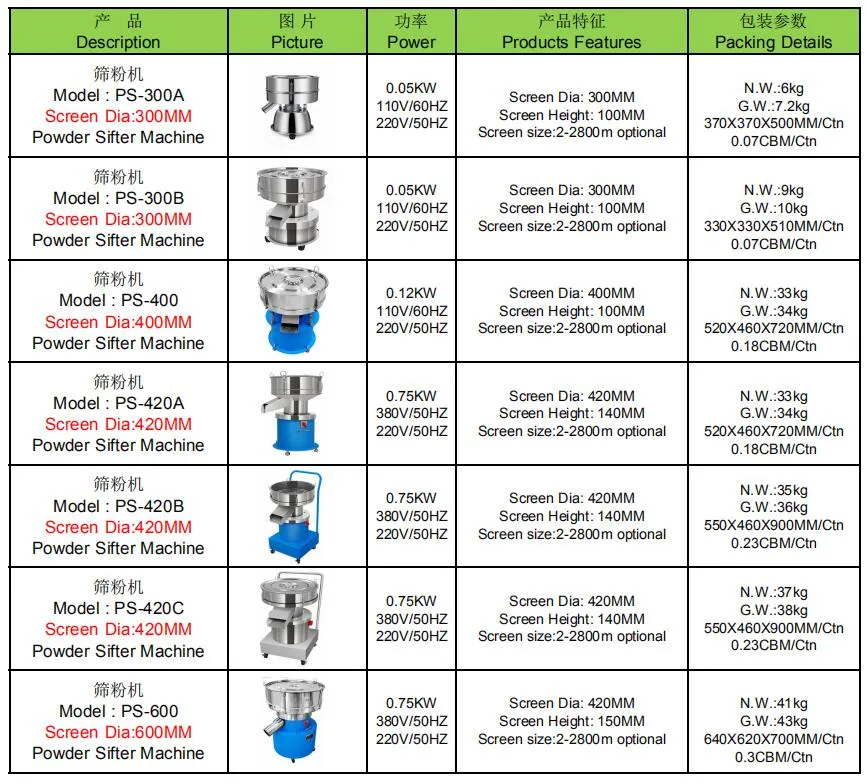 Details Picture