Vibrating Sifter Machine Food Grade Circular Mesh Rotary Vibrating Flour Sifting Screen Machine
Application of powder vibrating screen filter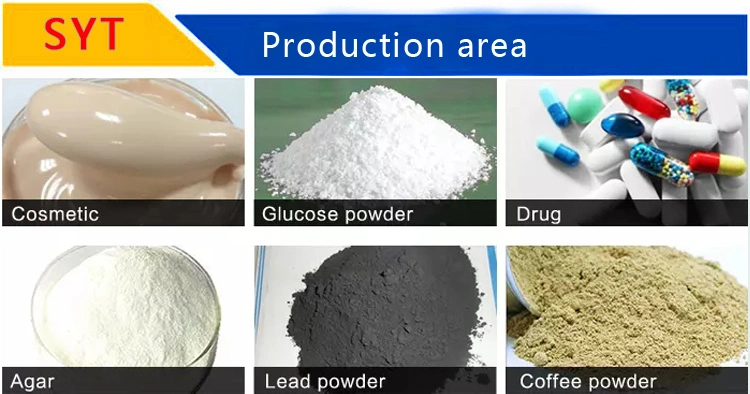 Many kinds of the materials within 0~400 mesh like dry, wet, refined, coarse, heavy and light as well as those within 0~500 mesh like liquid and pasty materials can be screened by the machines.Details are as follows:
Chemical industry: resin, pigment, medicine, grease, extinction agent, rubber and plastic.
Abrasive, glass and ceramic professions: silicone sand, aluminum oxide,grindingabrasive,glass dust and fire-proof material.
Foodstuff: sugar, salt, alkali, glutamate, starch, powdered milk, soybean milk,yeast and fruit juice.
Papermaking profession: coated slurry, black and white liquor,padding fluid,waste liquid and waste water recycling.
Iron-smelting and mining industry: quartz sand, ore, titanium oxide and zinc oxide.
Mechanical profession: casting sand, powder metallurgy, electromagnetism material, aluminum powder, metal powder and alloy.
Environmental protection: trash, human and animal fecaluria,industrial waste water,food waste water and waste water processing.
Others:carbon black,activated carbon and pearl.
Product Description of granular vibrator screen
The total function of this type of screen is to separate the dry materials into particles of different diameters, or extract solid from liquid.
The operator can set the speed and movement direction of screen, providing the best processing capacity and screening efficiency for any products.
As a kind of vibratory screening equipment, Sanyuantang screen sifter can process whatever the material is wet, dry, heavy, light, coarse or fine.

Separate particles up to 635 mesh
At most four-layer screens
Easy design and less power consumption

Model

SY400

SY600

SY800

SY1000

SY1200

SY1500

SY1800

Screen Diameter (mm)


ø380

ø580

ø780

ø970

ø1170

ø1470

ø1770
Effective Area (m2)

0.1

0.23

0.41

0.65

0.99

1.58

2.32

Screen mesh

100-500mesh

Layers

1-3

1-3

1-3

1-3

1-3

1-3

1-3

Vibro motor (kw)

0.25

0.55

0.75

1.1

1.5

2.2

3.0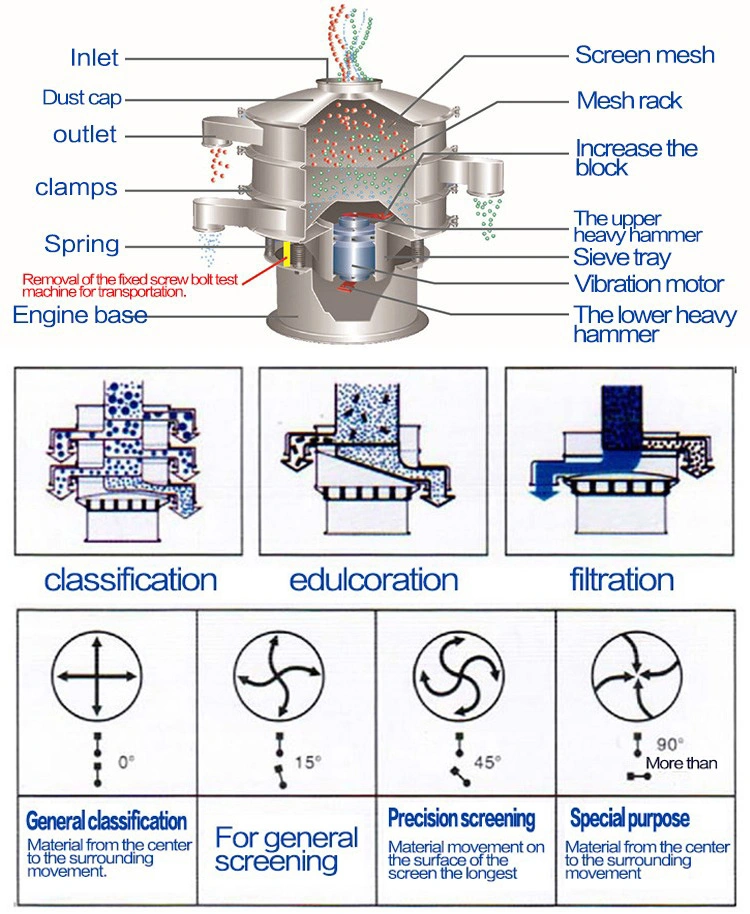 Features of
rotary vibrating screen separator
1. All- closed design of standard vibrating sieve shaker, no dust pollution.
2. High efficiency, both rough grading and fine screening can process.
3. Special screen design, easy to change(only need 3~5 minutes); long screen life of screen mesh, easy to clean.
4. The outlet's location can be adjusted to anywhere you need.
Photos of circular vibrating screen separator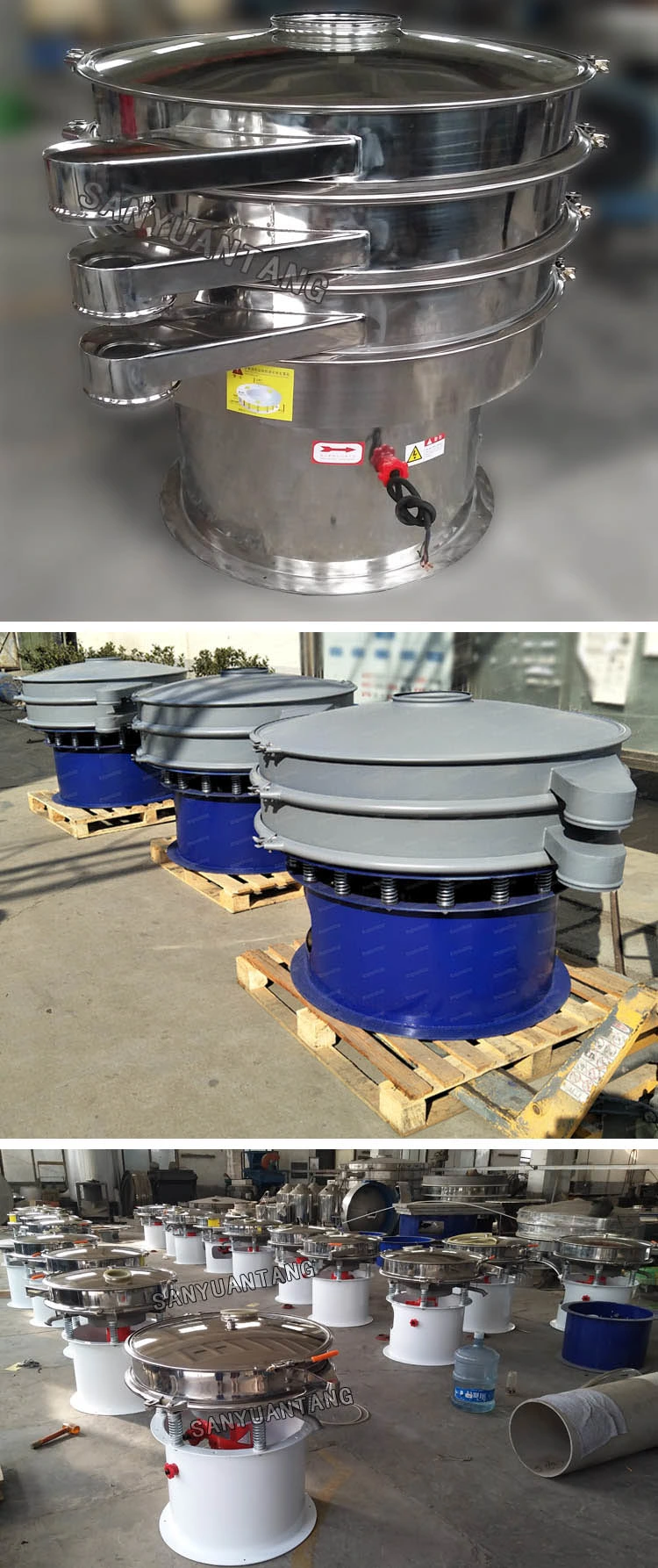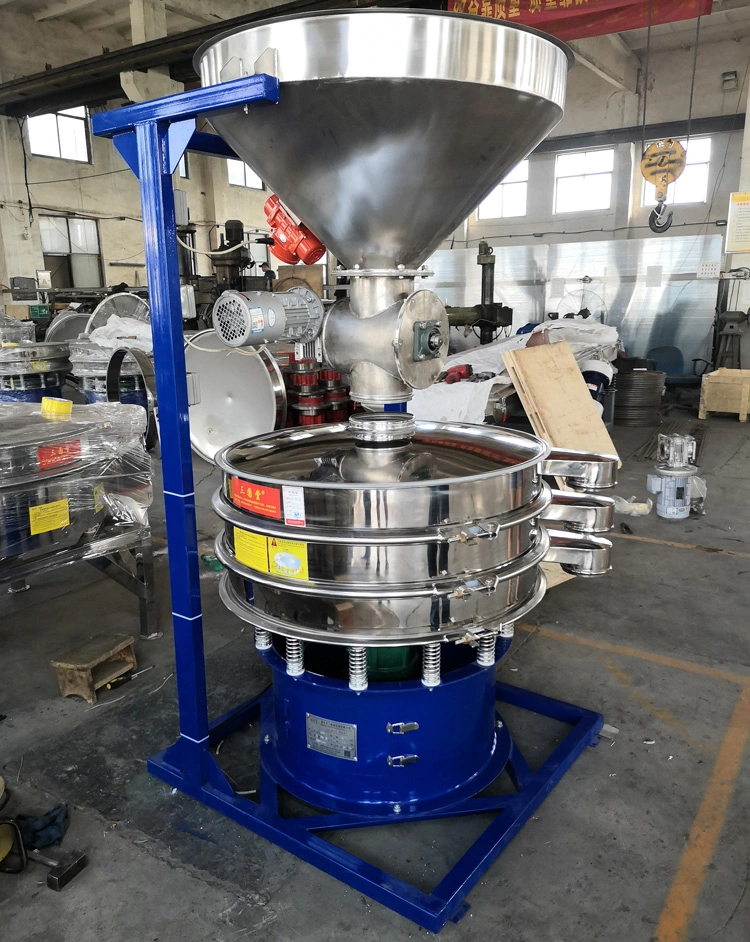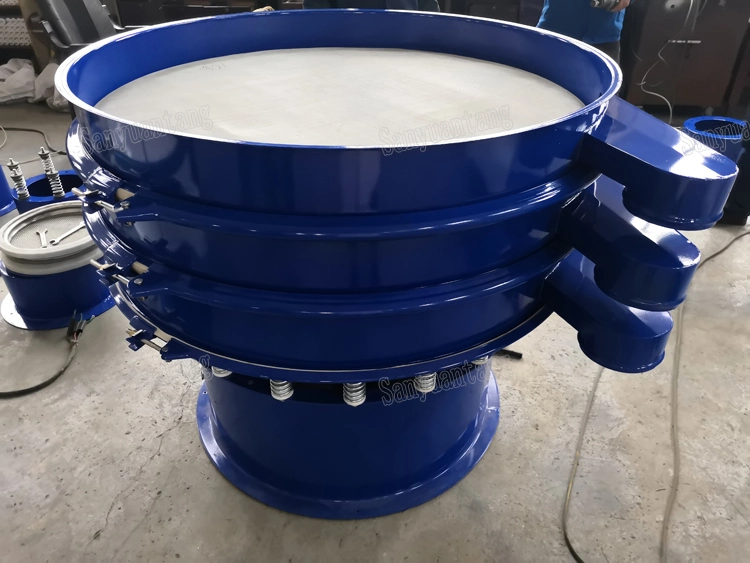 What is the answer to difficult-to-screen materials? (Sticky, easy to reunion, static)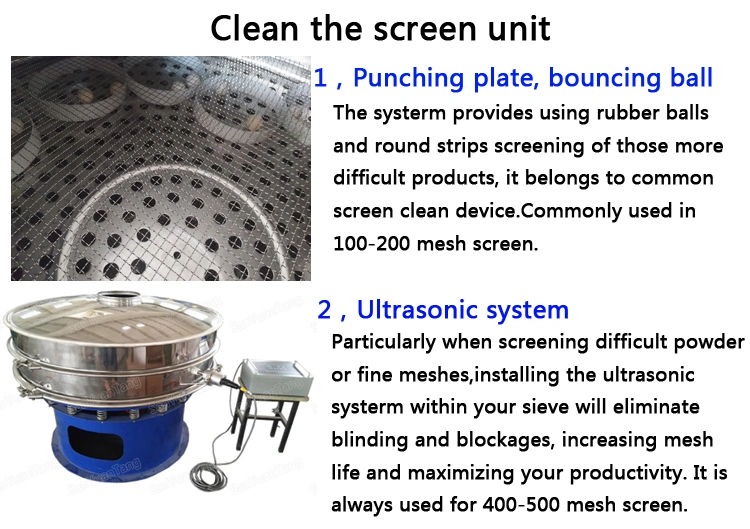 FAQ

Q1. Are you a real factory?

>> A1: Sure, we are a more than 20 years large factory .

Q2. What information to provide for getting quote?

>> A2: 1. Material name: _____, bulk density :_____kg/m3 or ____g/cm3,and water content about _____%.
2. Capacity required___kg/h
3. How many layers?
4. The mesh size for each layer
5. Voltage and frequency:____V, Frequency:____HZ, 3 phase
6. Sea port name or address for shipment

Q3. How long for the delivery time?

>> A3: 7-15 working days for general products.

Q4. How long for warranty time?

>> A4: 12 months from the shipping date.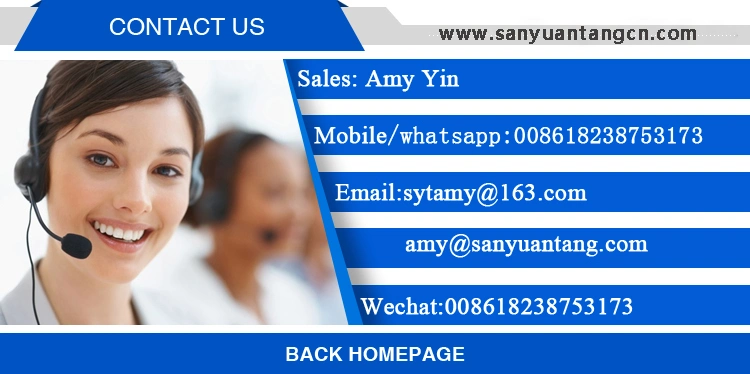 Please write drown your inquirment, and send to me!
⇓