Mineral Processing Linear Vibrating Screen Vibrating Separator Sieve

Basic Information
Type

circular

Application

quarry

&

mining

Core component

bearing

Condition

new

Application

ore

Origin

China

Warranty

1year

layer

2-4decks

customized

Based on client's need

Afer-sale service

Life-long service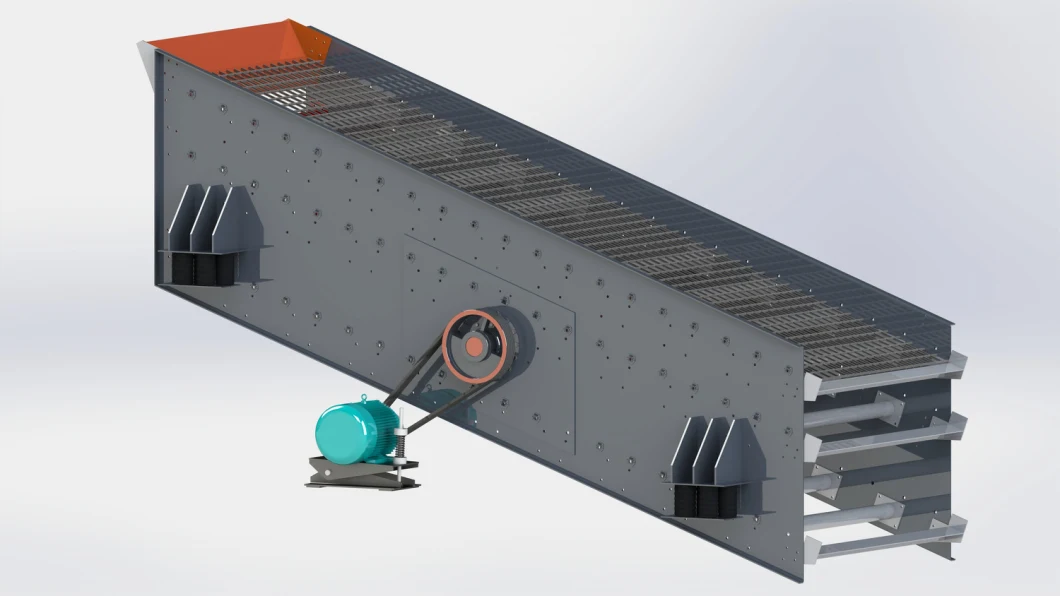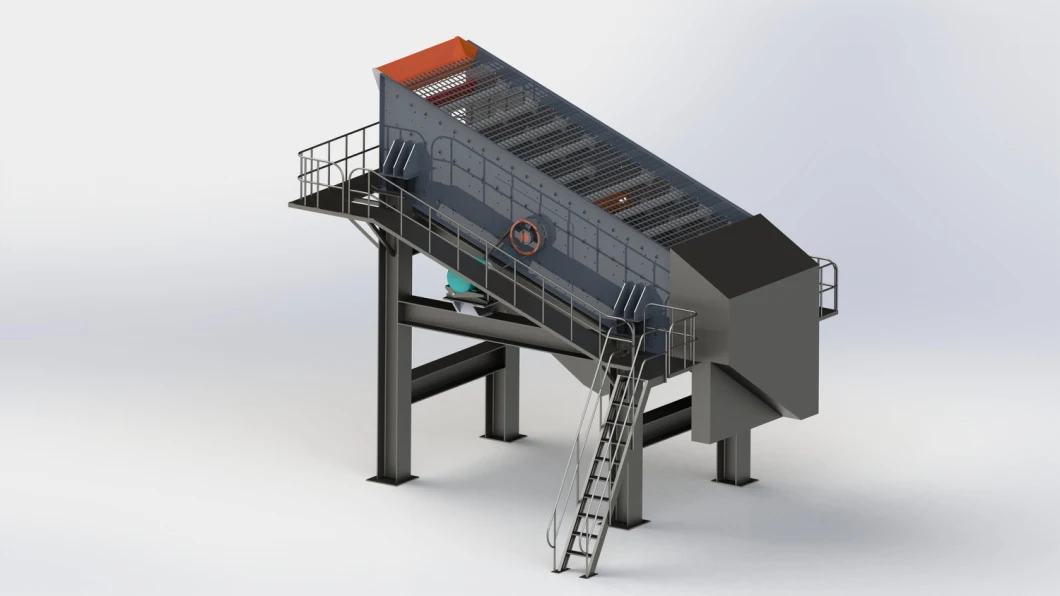 Introduction
Y Vibrating Screen, also known as Y Circular Vibrating Screen, is researched and developed by SBM on the basis of introducing international classical screening technologies. It is an advanced screening tool at home. Meanwhile, it is an indispensable classifying device in such fields as ore beneficiation, aggregate production, disposal of building wastes or solid wastes and coal dressing.
Input Size: 0-400mm
Capacity: 7.5-700TPH
Material: Granite, marble, basalt, limestone, quartz, pebble, copper ore, iron ore, coal and so on
Working Principle
Y Vibrating Screen mainly consists of screen box, screen net, vibrator, damping spring device, chassis and other components. The side plates are made of high-quality steel plates. They are connected with the beam and the exciter base by high-strength bolts or ring groove rivets. The cylinder-type eccentric shaft exciter and the eccentric block are used to adjust the amplitude. The vibrator is installed on a side plate of the screen box. Driven by the motor, the eccentric block of the vibrator would rotate at a high speed under the motivation of triangular belt. High-speed rotation further exerts strong centrifugal inertia force to stimulate the screen box move in a circular motion within specific amplitude. During operation, materials on the inclined screen surface are subjected to the impulse transmitted from the screen box so that they are put in a continuous throwing motion. When materials fall onto the screen surface, particles smaller than the screen size are sieved out to achieve classification.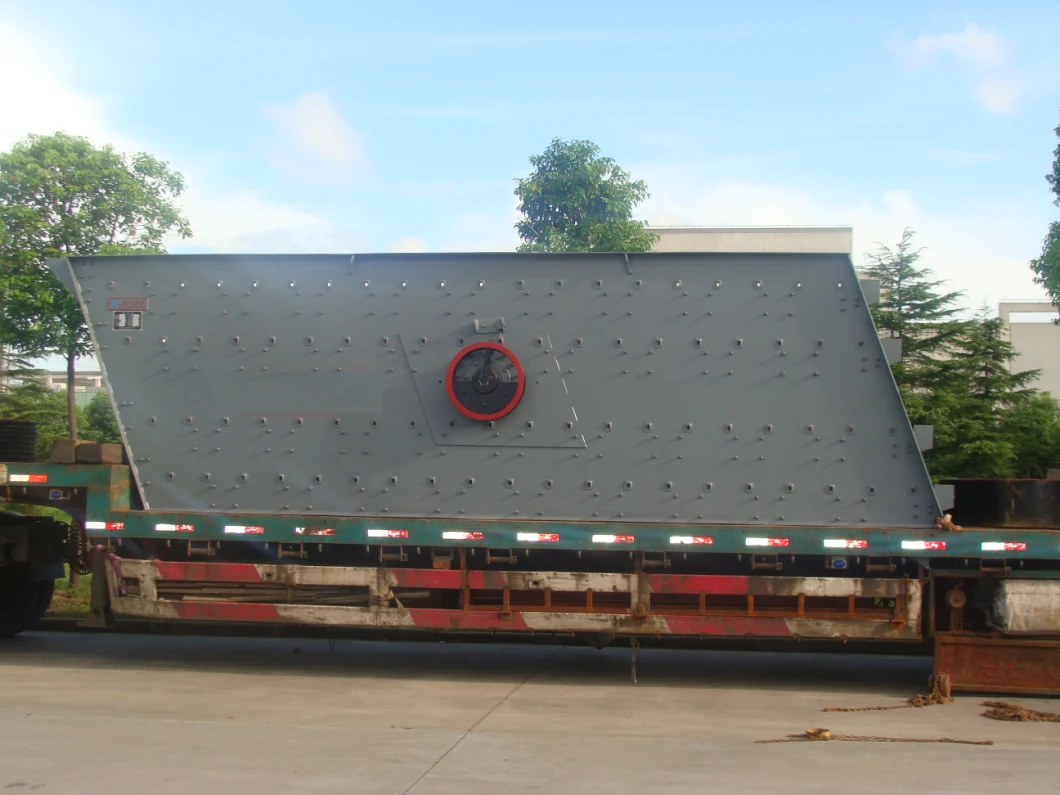 Product Features
Advantages&Features:
1.Sreen slope degree 15
2.High strength side plate
3.Rivet locking structure
4.Stable starting by adopting rubber springs
5-Adjustable vibrating amplitude
6-Homogeneous screening
7-Large capacity
8-Reasonable structure, strong and durable
9.Classical Structural Design Having Stable Performance & High Screening Efficiency
Y Circular Vibrating Screen follows classical structural design of screening equipment, and its performance is fully guaranteed. In addition, strengthens the design of vibration exciter, i.e. the vibration source is more stable, and the exciting force is more powerful.
10. More Options of Screen Nets Meeting More Production Needs
In order to satisfy various graded operating requirements after the intermediate-coarse crushing and intermediate-fine crushing, equips multiple types of screen nets for Y Vibrating Screen. Users can freely select different numbers of layers and specifications of the screen which can satisfy different production demands through simple screen replacement operation.
11. V-Belt Transmission Device Making Operation More Stable
Years of practical researches show that V-belt transmission device can effectively avoid the transmission of axial force during the vibrating process and decrease the failure rate. Directly connecting the motor and equipment through floating support and V-belt can effectively reduce the impact on the motor, greatly improving the life expectancy of motor and V-belt.
12. Larger Capacity, Easier Maintenance
The structure of Y Vibrating Screen boasts small vibration amplitude, high frequency and big dip angle, while grants the screen with higher screening efficiency and bigger capacity. The vibrator uses dilute oil lubrication and its bearing has large clearance, so noises are low yet the service life is long. Spare parts have excellent universality, which makes later maintenance get easier.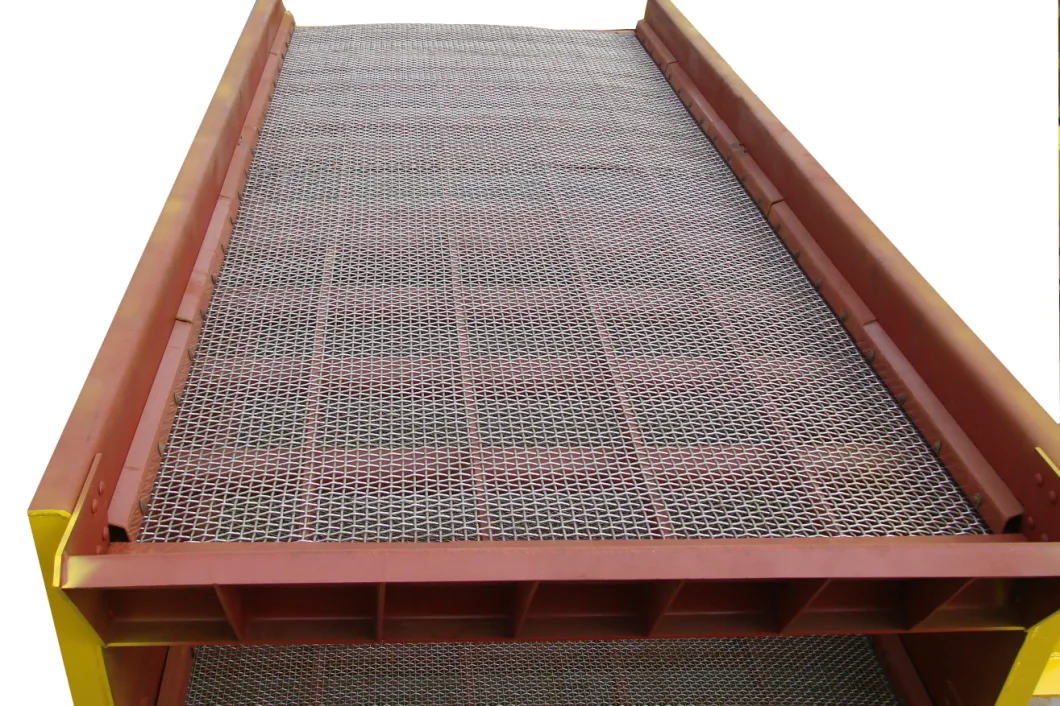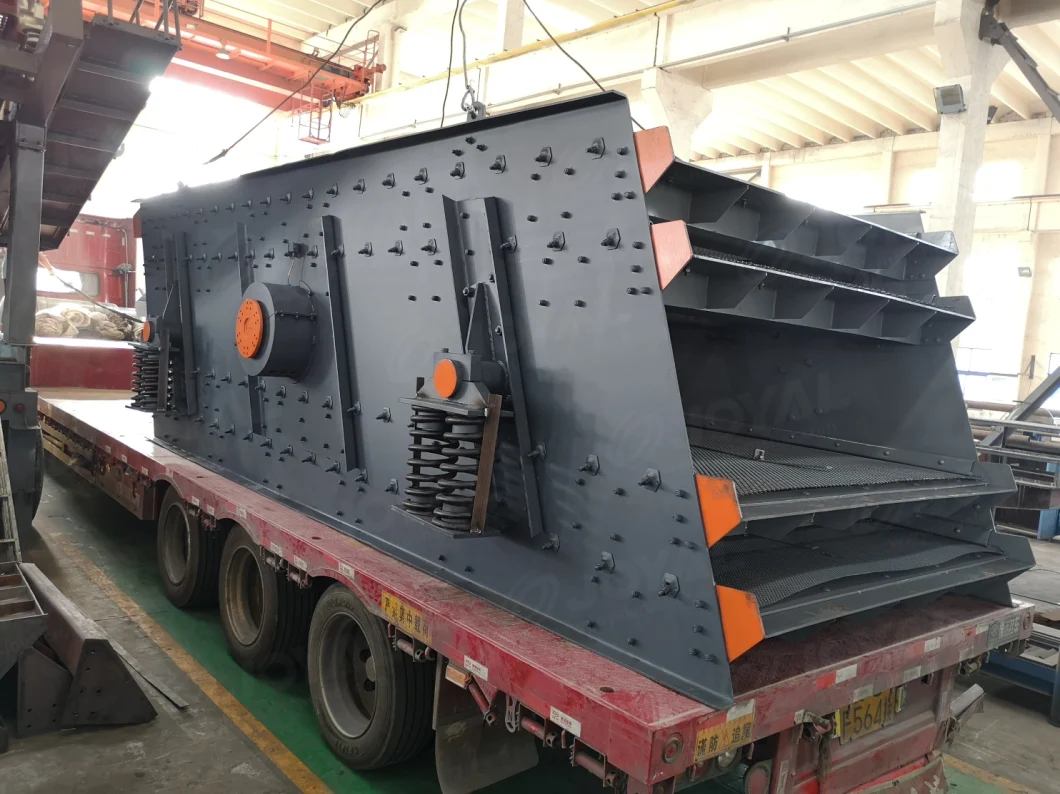 Technical Data of Y series vibrating screen
| | | | | | | | | | | |
| --- | --- | --- | --- | --- | --- | --- | --- | --- | --- | --- |
| Model | Deck dimension (mm) | Decks | Leaning angle of screen (ºC) | Top deck max.opening (mm) | Maximum feed size (mm) | Speed (r/min) | Double amplitude (mm) | Capacity (t/h) | Power (kW) | Overall dimension (mm) |
| 2Y1237 | 1200×3700 | 2 | 20 | 3-50 | 200 | 970 | 8 | 7.5-80 | 15 | 4010×2250×2660 |
| 3Y1237 | 1200×3700 | 3 | 20 | 3-50 | 200 | 970 | 8 | 7.5-80 | 15 | 4010×2250×3140 |
| 2Y1548 | 1500×4800 | 2 | 20 | 5-50 | 400 | 970 | 8 | 50-208 | 15 | 5120×2590×3060 |
| 3Y1548 | 1500×4800 | 3 | 20 | 5-50 | 400 | 970 | 8 | 50-250 | 15 | 5120×2590×3540 |
| 2Y1848 | 1800×4800 | 2 | 20 | 5-80 | 400 | 970 | 8 | 50-260 | 18.5 | 5120×2950×3060 |
| 3Y1848 | 1800×4800 | 3 | 20 | 5-80 | 400 | 970 | 8 | 50-300 | 18.5 | 5120×2950×3540 |
| 2Y1860 | 1800×6000 | 2 | 20 | 5-80 | 400 | 970 | 8 | 50-300 | 18.5 | 6260×2950×3480 |
| 3Y1860 | 1800×6000 | 3 | 20 | 5-80 | 400 | 970 | 8 | 50-350 | 22 | 6260×2990×3960 |
| 2Y2160 | 2100×6000 | 2 | 20 | 5-150 | 400 | 730 | 6-8 | 100-500 | 22 | 6270×3410×3670 |
| 3Y2160 | 2100×6000 | 3 | 20 | 5-150 | 400 | 730 | 6-8 | 100-500 | 30 | 6270×3470×4100 |
| 2Y2460 | 2400×6000 | 2 | 20 | 5-150 | 400 | 730 | 6-8 | 150-700 | 37 | 6270×3770×3610 |
| 3Y460 | 2400×6000 | 3 | 20 | 5-150 | 400 | 730 | 6-8 | 150-700 | 37 | 6270×3790×41 |
Our Client's Site