Single Layer Soil Square Quarry Linear Vibrating Sifting Shaker Sieve Machine
√ Description


Linear vibrating screen sieve is a kind of closed and light weight vibrating sieve equipment, it uses a vibration motor as the vibration source, which make the material jump in straight line on the screen surface, material evenly go into the feed port of linear vibrating screen from the feeding machine, generating multiple materials through the multi-layer rectangular screening mesh, and be discharged from each outlet.
√ Advantage of the linear vibrating screen
1. Can be single or multi-layer arrangement;
2. Screen any powder and particle with large processing capacity;
3. Automatic discharging good and bad processing material, it is more suitable for the assembly line homework;
4. Accord with ISO9001:2015 and CE.

√ Working princeple and image of the model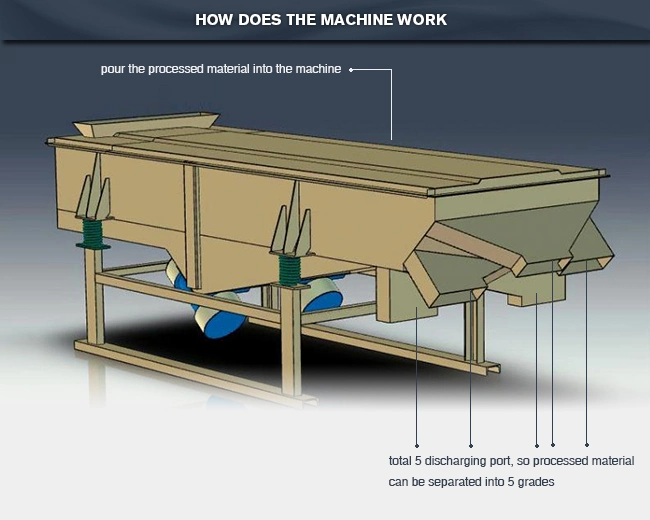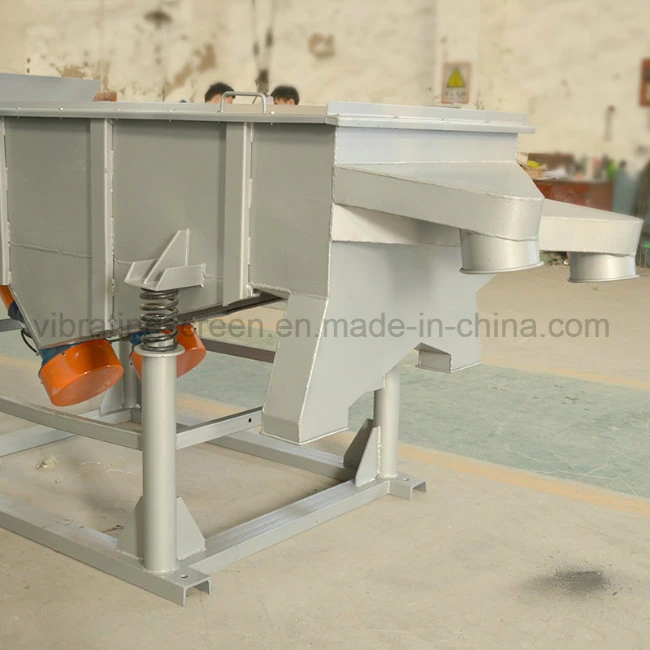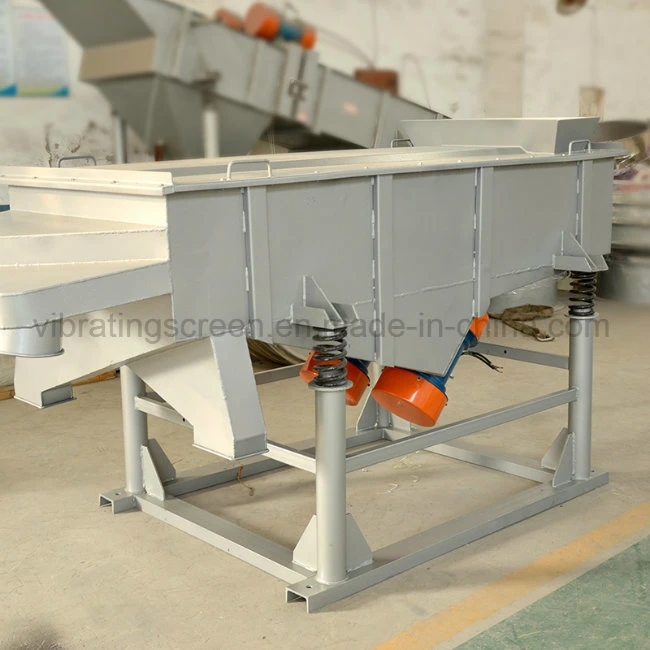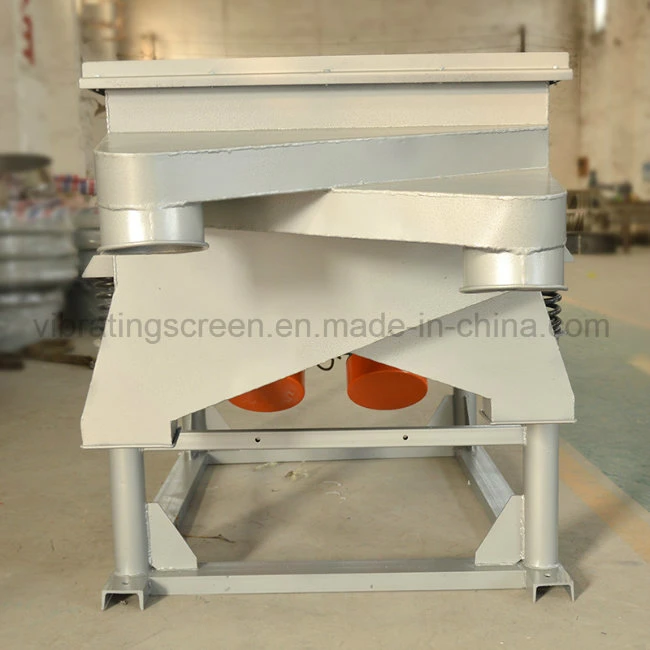 √ Technical parameter
Model

Material granularity
(mm)

Angle

Amplitude

Layer

Power (KW)

Dimension
(mm)

ZX520

0.074-10

1-7 degree

3-4.5mm

1-6

2*(0.37-0.75)

500*2000

ZX525

2*(0.37-0.75)

500*2500

ZX1020

2*(0.55-1.10)

1000*2000

ZX1025

2*(0.55-1.10)

1000*2500
√ Applicable industry
1. Chemical industry: resin, pigment, cosmetic, coatings, Chinese medicine powder.
2. Food industry: sugar powder, starch, salt, rice noodle, milk powder, egg powder, sauce, syrup.
3. Metallurgy, Mining industry: aluminum powder, copper powder, ore alloy powder, welding rod powder.
4. Medical industry: all kinds of medicine

√ Please note the following information
1. Before using
a. Confirm there is no any damage on the screen mesh
b. Confirm the transport supports are removed

2. In using
a. Check to confirm that there is no abnormal noise
b. Confirm the current is stable
c. Vibrating motor has a normal vibration

3. After using
Remove the dust and keeping clean

√ Tell us the following information for selection of linear vibrating screen
1. Material
Name of material
Characteristic of material, such as water content, size of material, specific gravity

2. Machine
Capacity per hour you asked
How many layers you asked
Sieve mesh for each layer

3. Working situation
Voltage, Hertz, Phase

Contact us today to start building a bright future together. Email us your requirements of linear vibrating screen now...