is a kind of vibrating sieve that can be connected into the feeding system at the front of the production line, separate the impurities of the raw materials that flour, starch, milk powder, additive, etc.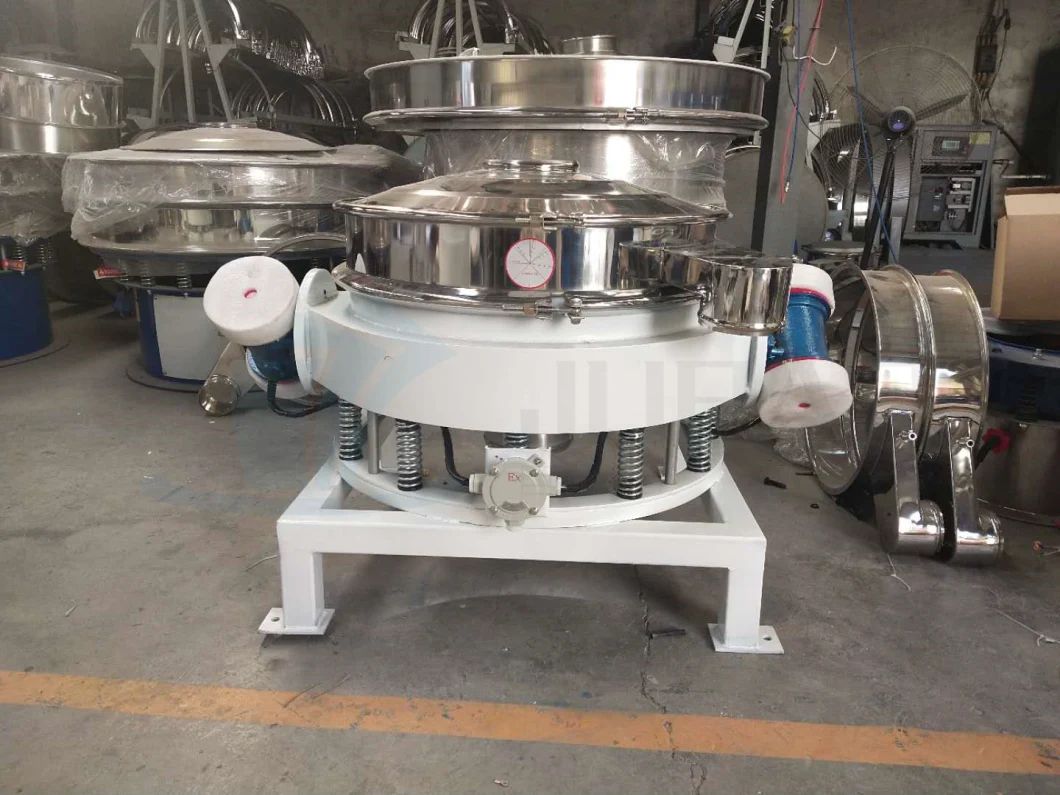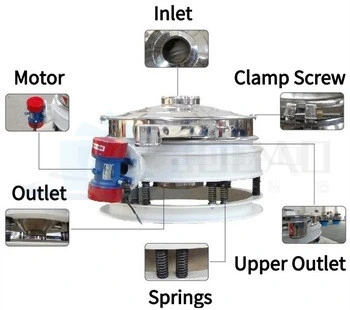 1.Daily maintenence:
(1) Before the start: (A) check whether the coarse and fine mesh is damaged.(B) check whether the each set of the clamp ring is locked.
(2) At the start: (A) check whether there is abnormal noises.(B) whether the electricity current is stable.(C) whether there is unusual vibration.
(3) after using: clean up the machine as soon as finish using.
2.periodic maintenance:
(1) periodically check whether the coarse and fine mesh is fatigue and damaged.
(2) whether any parts of the machine is damaged by vibration.
(3) After the motor runs for two weeks, a timely lithium grease must be replenished.
(4) After 1500 hours of operation, check the bearing and replace it immediately if there is any damage.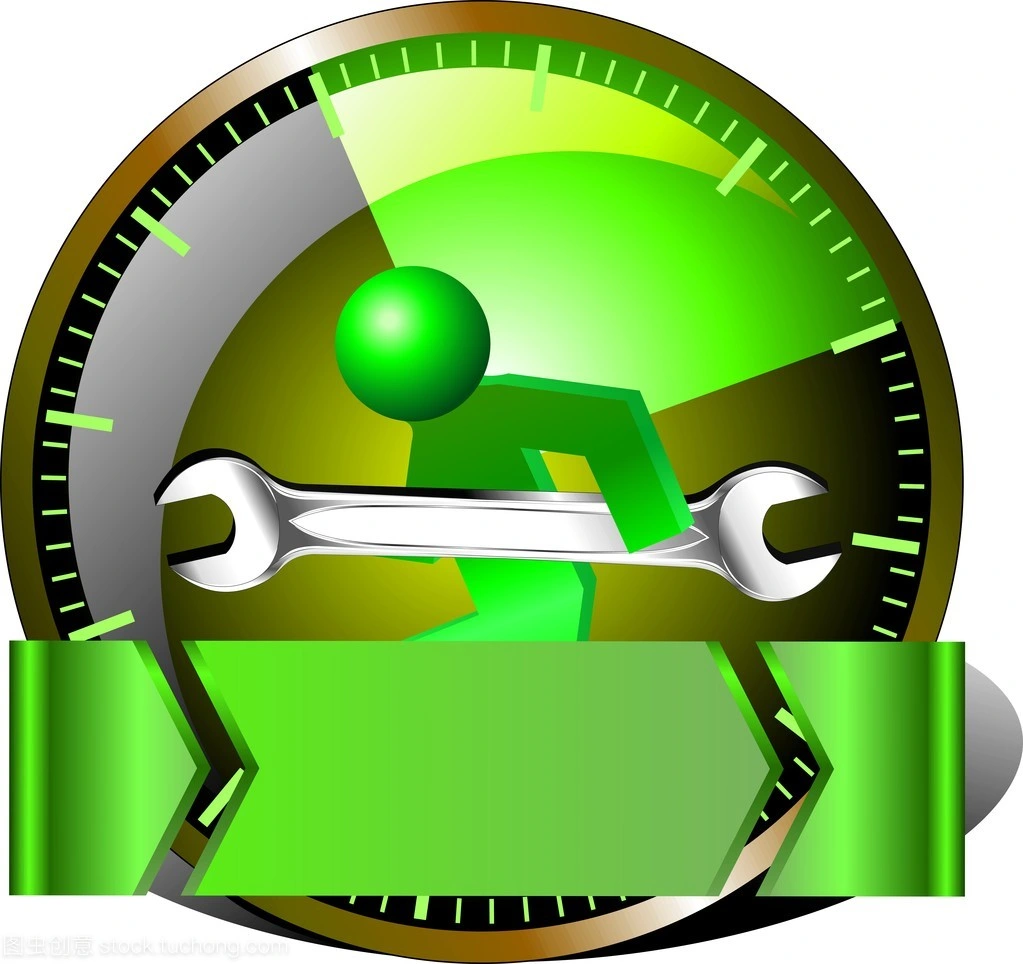 20000 square meters special workshop area.
More than 60 technical workers with more than 10 years screen manufacture experience.
More than 30 professional sales and after--sale service personnel.
8 R&D technical engineers.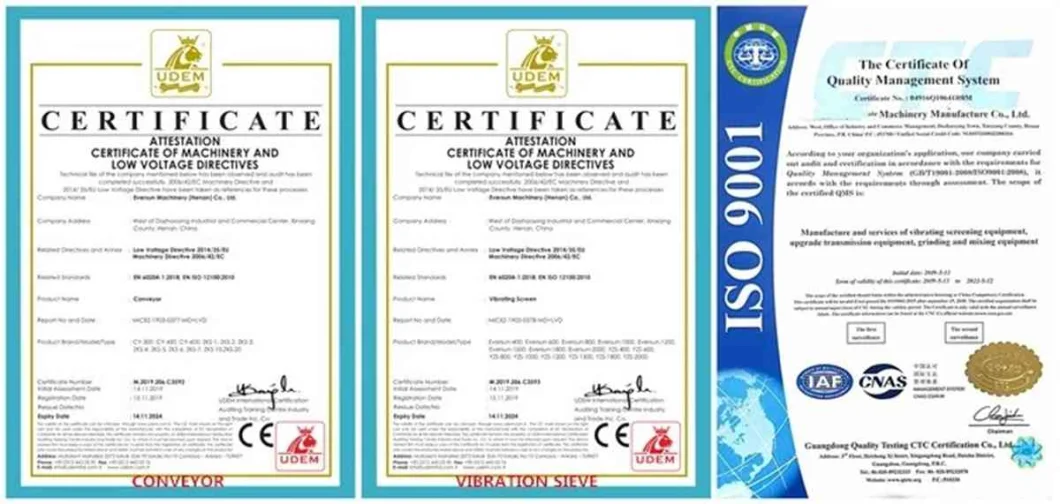 Package specification:
1.Small size accessories and maintenence tools are put into rubber bag and fixed on the machines.The machine and the rubber bag are wrapped in films .
2.big size accessories and maintemance tools are put into paper case.
3.Finally,all of them are put into wooden container.
4.We will begin the delivery after receiving your payment.
Inpect procedure before delivery:
1. machine: appearance, quantity, commissioning report,etc.
2. Packge: Integrity of packaging, instruction book , maintenance tools and accessories with the machine,etc.
3. Delivery: customer's name, mobile phone, adrress, way of shipping,etc.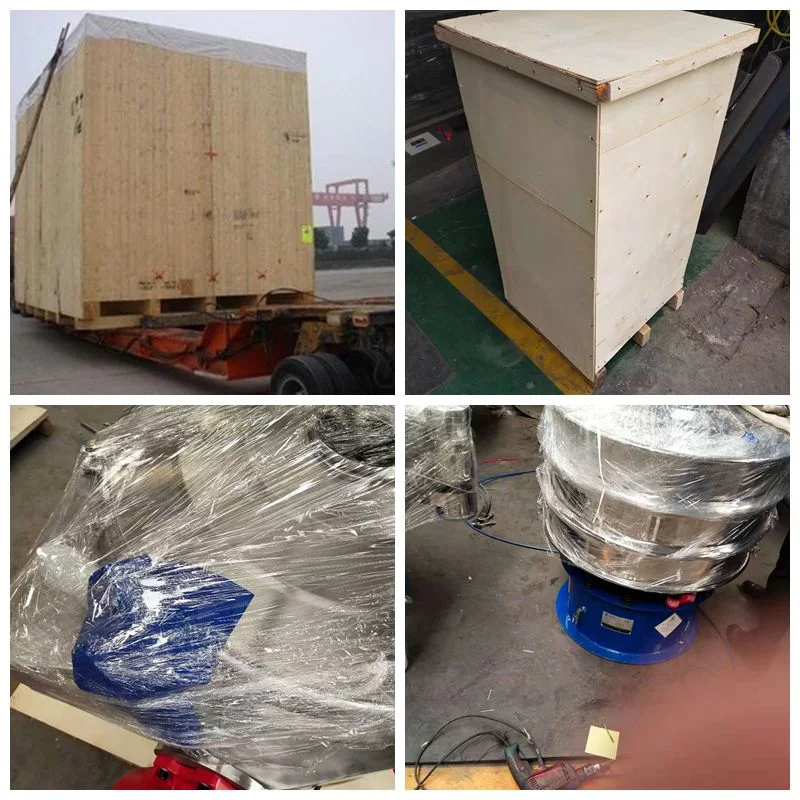 Basis service
1.Your sample material can be free analysis in our laboratory.
2. 24 hours a week online & quick response within 12 hours.
3.Booking hotel and ticket for customers and Free transportation during visit our factory.
4. Production lead time and delivery time guaranteed.
Customized services
1.Professional R & D team to develop the new products as you requirements.
2.Help high-end customers to develop the local market
3.All packing and shipping can customized as per your requirements.
After-sale services
After customers received the goods,if have any questions or quality problems, Our customer service Dept. will be always available.