Application
The vibrating screen is a kind of Circular sieving equipment of international advanced level, is widely used for grading and screening materials in such fields as chemical industry, minerals, quarry, building materials, water conservancy and hydropower, transportation, smelting and so on.
Main Features and Benefits
adjustable amplitude, multi-layers and long screening line

Advanced and stable structure design with the connection of ring groove and rivet

High screening efficiency and Long service time

Simple structure, easy to maintain and to adjust
Operating Principle
It adjusts the amplitude by tube-shaped violent vibration screen of eccentric shaft and eccentric blocks. The body moves like a circle, in order to make the materials screened.
Specifications
Type

layers

Screen




Inclination (°)

Screen


area (m2)

Vibration frequency (r/min)

Capacity


(m3/h)

Motor Power




(kW)

Weight




(kg)

YA1235

1

15

4.2

970

20-150

5.5

1729

2YA1235

2

15

4.2

970

20-150

7.5

2476

3YA1235

3

15

4.2

970

20-150

7.5

3158

4YA1235

4

15

4.2

970

20-150

11

4160

YA1548

1

17.5

7.2

970

20-150

11

3319

2YA1548

2

17.5

7.2

970

20-150

15

5284

3YA1548

3

17.5

7.2

970

20-150

15

6186

4YA1548

4

17.5

7.2

970

20-150

18.5

7284

YA1848

1

20

8.64

970

56-330

15

5670

2YA1848

2

20

8.64

970

56-330

15

6150

3YA1848

3

20

8.64

970

56-330

15

6930

4YA1848

4

20

8.64

970

56-330

22

7410

YA1860

1

20

10.8

970

32-350

15

4651

2YA1860

2

20

10.8

970

32-350

18.5

6195

3YA1860

3

20

10.8

970

32-350

18.5

7613

4YA1860

4

20

10.8

970

32-350

22

8650

YA2160

1

20

12.6

970

66-720

18.5

4917

2YA2160

2

20

12.6

970

66-720

22

6856

3YA2160

3

20

12.6

970

66-720

30

9112

4YA2160

4

20

12.6

970

66-720

30

11405

YA2460

1

20

14.4

970

75-750

18.5

5243

2YA2460

2

20

14.4

970

75-750

30

8503

3YA2460

3

20

14.4

970

75-750

30

10411

4YA2460

4

20

14.4

970

75-750

30

12068
Photo at our Factory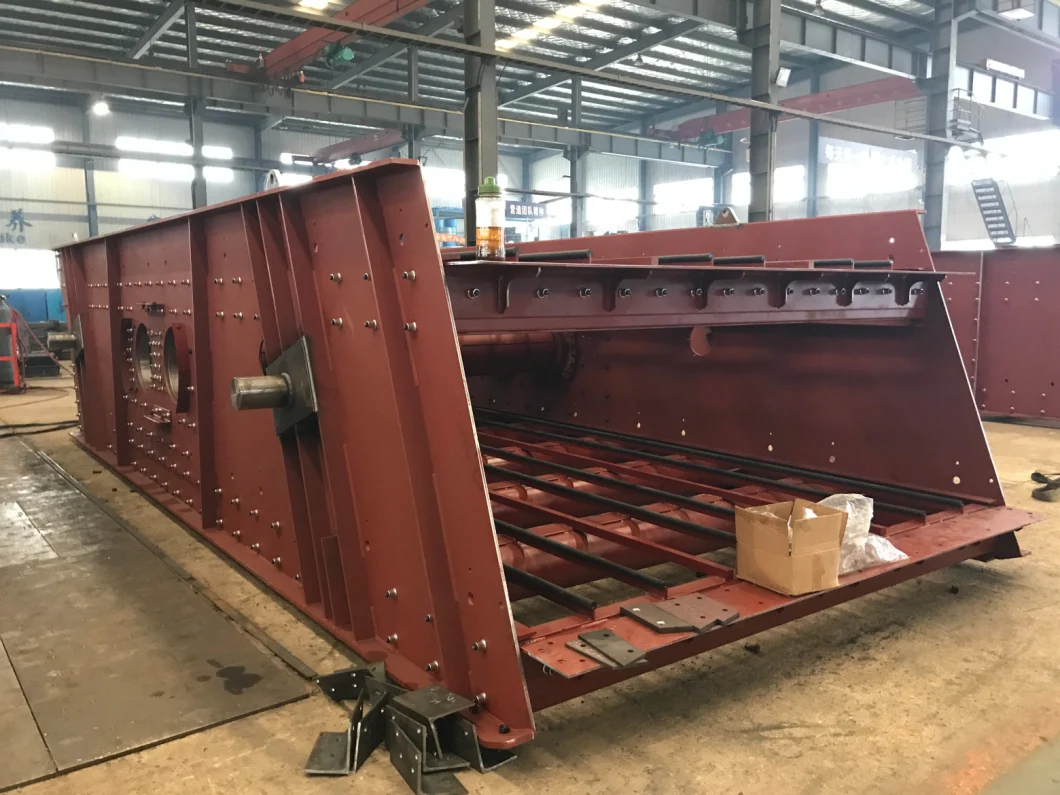 Photo at our Client's Quarry