Coal mine use vibration / vibrating screen from china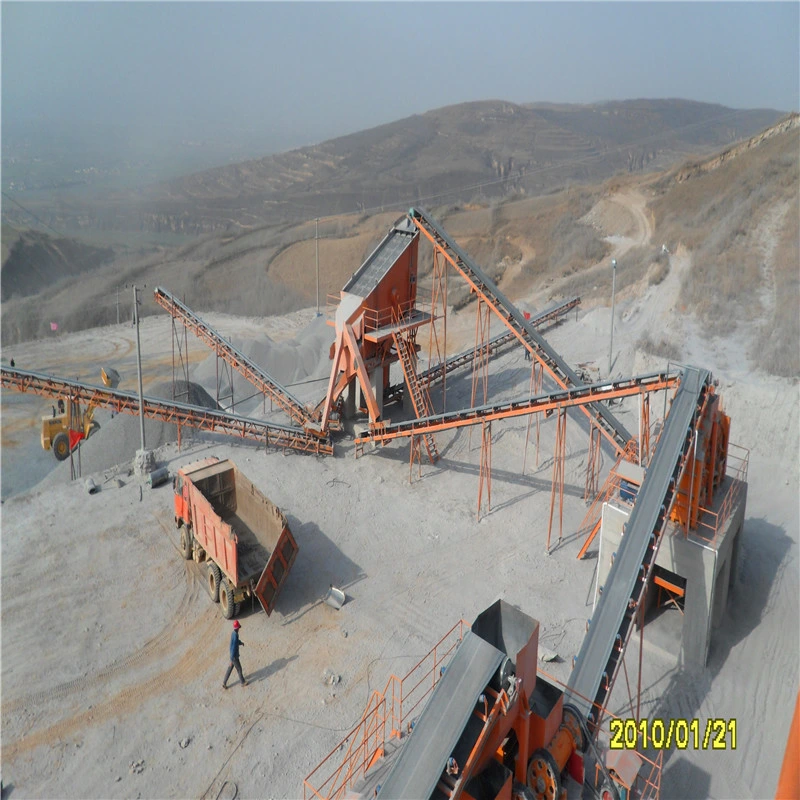 Application of vibrating screen:
It is widely used for grading and screening materials in the following fields: mines, quarries, aggregate, high-way construction, building materials, chemical industry, metallurgy and so on.
Working Principle Of Vbrating Screen:
Vibrating screen uses electric exciter as vibrating source, the material will be thrown around the screen, at the same time doing forward sports, in order to achieve the screening purpose. Material from the feeder evenly enters into the machine's feeding inlet, with multilayer sieves to produce various of products and unqualified products on the screen or under the screen, then discharging from the outlet repectively. It can be used in the automatic production line.
Advantages Of Vibrating Screen:
1. High efficiency, low energy consumption;
2. Simple structure, convenient maintenance;
3. Fully closed structure without dust pollution;
4. Stable working station and smooth operation;
5. High utilization rate of screen, large unit area, not easy to block, but easy replacement of screen.
6. High-precision screening reach to 96% or above, large processing capacity, etc.
Technical parameters of vibrating screen:
Type

Wire mesh




(mm)

deck

Installation




Slope

Max Feed




Size (mm)

Process




Capacity




(m3/h)

Vibrating




frequency




(Hz)

Power




(kw)

Weight




(T)

Dimensions




L×W×H





(mm)

YK1545

1500×4500

1

15-20o

400

14-113

970

7.5

3.2

4460×2640×1990

2YK1545

1500×4500

2

15-20o

400

14-113

970

11

3.9

4970×3150×2720

3YK1545

1500×4500

3

15-20o

400

14-113

970

15

4.8

4970×3150×3210

4YK1545

1500×4500

4

15-20o

400

14-113

970

15

5.7

4870×3215×3520

YK1854

1800×5400

1

15-20o

400

20-163

970

7.5

4

5520×2810×2000

2YK1854

1800×5400

2

15-20o

400

20-163

970

15

5.2

5910×3490×3400

3YK1854

1800×5400

3

15-20o

400

20-163

970

22

6.8

5910×3490×3920

4YK1854

1800×5400

4

15-20o

400

20-163

970

22

8

5910×3490×4440

YK1860

1800×6000

1

15-20o

400

25-180

970

7.5

4.1

5860×2406×2404

2YK1860

1800×6000

2

15-20o

400

25-180

970

15

5.4

6136×2720×3292

3YK1860

1800×6000

3

15-20o

400

25-180

970

22

7.1

6136×2720×3681

4YK1860

1800×6000

4

15-20o

400

25-180

970

22

8.4

6136×2720×4154

YK2160

2100×6000

1

15-20o

450

42-250

970

11

5.5

6100×3750×2500

2YK2160

2100×6000

2

15-20o

450

42-250

970

22

6.6

6100×3850×3790

3YK2160

2100×6000

3

15-20o

450

42-250

970

37

8.8

6100×3850×4235

4YK2160

2100×6000

4

15-20o

450

42-250

970

45

11

6100×3850×4650