Low Price Mini Sand Vibrating Screen, Small Sand Vibrating Sieve with 1-4 Layers
1. Linear vibrating screen Application:
Linear vibrating screen is used to separate materials. It is composed of main frame, screen, motor, eccentric bock, rubber spring, coupler and widely used in mining, coal, metallurgy, building materials, refractory, light industry, chemical industry. The advantaged of this series screen are as follows: stable operation, lower energy consumption, low noise, high efficiency and long service life.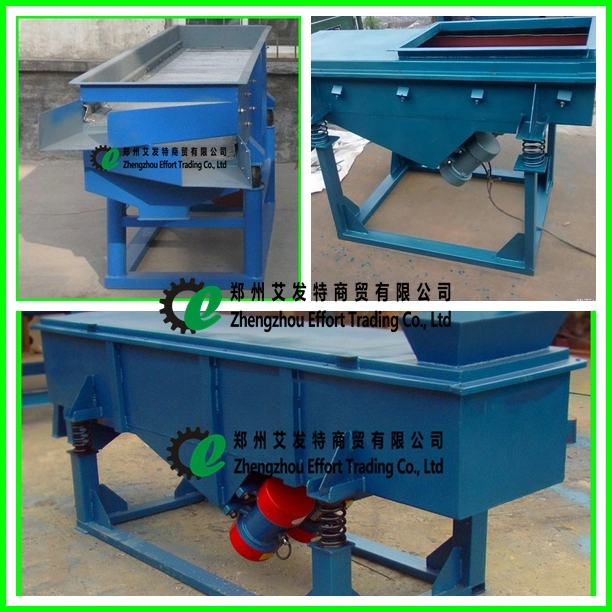 2. Linear vibrating screen working principle:
The ZK series linear vibrating screens are equipped with dual motor drive, when the dual motor do synchronous and reverse rotation, the excitation force generated by the eccentric block will be canceled out in the direction of parallel motor axis, at the same time, the force will be repeated and reinforced in the direction perpendicular to the motor shaft. Therefore, the motion trail of screening machine is a straight line. There is a dip angle between the screen surface and dual motor shaft, the materials will be thrown up away from the screen surface, and then will be driven to toss straight forward by leaps and bounds under the excitation force and material self-gravity force, so the materials selection and classification purposes are achieved.