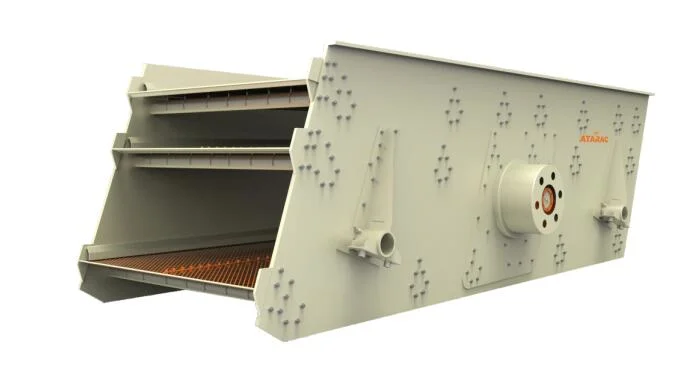 Product Description
YK series vibrating screen is designed by our company based on many years of practice. It is widely used for metallurgy, chemical industry, coal, building industries, etc. It is with dry and wet sieving and grading operations. Our vibrating screen has many advantages such as reasonable design,strength frame,high eficiency,low noise,smooth operation,easy maintenance.
Product Features
1. Amplitude, frequency and incline angle can be adjusted according to the actual situation. 2.Exciter uses the structure with external eccentric block in order to improve force status greatly between side panels and screen box, also reduce the weight of exciter and improve the exciting force compare with eccentric shaft vibration exciter. Parts have good interchangeability,strong universality, good standard and modularization.
3. Using a universal joint connection between the exciter, it has many advantages such as easy to use and install,replacement flexible and long life. 4.Side panels are fixed by high-strength bolts that using the torque wrench to tighten, which can ensure strong stability and power equality.
5.Using a flexible coupling connection between the motor and exciter,which makes the machine operate smoothly owing to no axial. 6.Rubber suspension arrangements have numerous benefits over steel springs, such as smoother start-up and shut-down,low load on foundation, low noise and no risk on Operators.7
7. Exciter is designed adopt modular cartridge and using grease lubrication. Automatic filling grease systems is optional.
Technical Parameter: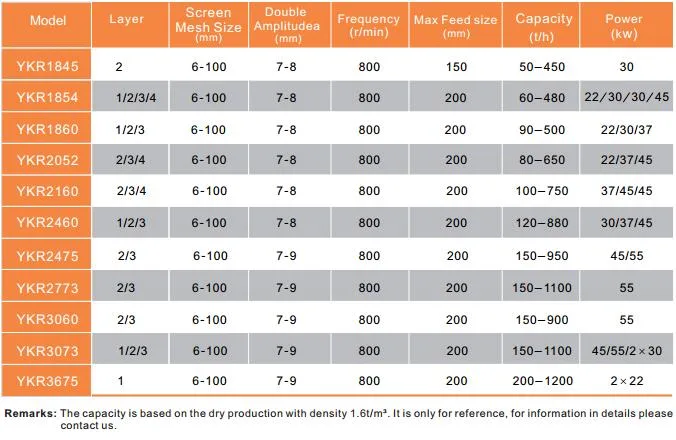 Mesh Type


working site: